About SelfHacked
Launched in 2014 as a simple blog for biohackers, today SelfHacked.com is recognized among the most trusted sources for natural health research on the planet. Evidence-based and medically reviewed, the SelfHacked library delivers sustainable solutions for optimal health, performance, and anti-aging. Read on to meet our publishing team and the scientists who make it all happen.
About Genius Labs
Genius Labs is the parent company of SelfHacked, SelfDecode and Lab Test Analyzer. The company also offers licensing and development services for organizations and professionals looking to create their own health & science apps of the highest caliber.
About Joe Cohen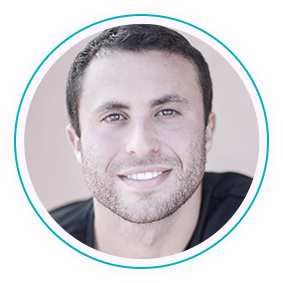 Joe Cohen won the genetic lottery of bad genes. As a kid, he suffered from inflammation, brain fog, fatigue, digestive problems, anxiety, depression, and other issues that were poorly understood in both conventional and alternative medicine.
Frustrated by the lack of good information and tools, Joe decided to embark on a journey of self-experimentation and self-learning to improve his health--something that has since become known as "biohacking". With thousands of experiments and pubmed articles under his belt, Joe founded SelfHacked, the resource that was missing when he needed it. SelfHacked now gets millions of monthly readers. Joe is a thriving entrepreneur, author and speaker. He is the CEO of SelfHacked, SelfDecode and LabTestAnalyzer. His mission is to help people gain access to the most up-to-date, unbiased, and science-based ways to optimize their health.
Favorite biohacks:
Lectin Avoidance Diet, Sun, blocking light at night, circadian rhythm entrainment, pregnenolone, microdosing THC, butyrate, curcumin, galantamine, and nicotine.
Meet The Geniuses
Science Team
Genius Labs Science Board