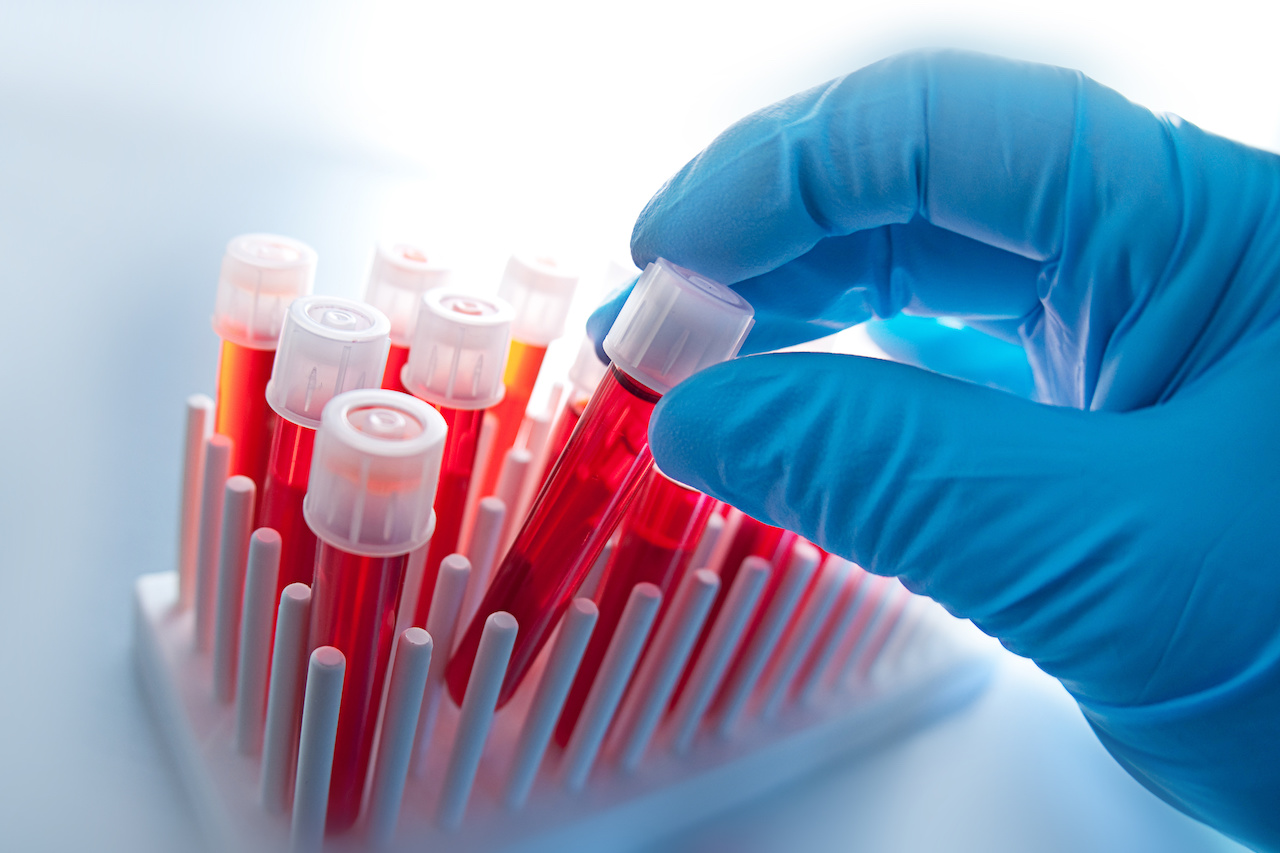 Latest reports suggest that coronavirus antibodies may disappear after mere months in some people, and even weeks in others. This means you could catch COVID-19 again…and again..and again.
That's why you need to find out what weaknesses you have in your body now so that you can start making the necessary changes.
How? By getting lab and DNA tests done and then changing your health regimen based on the results to fully boost your immune system.
Before, I told you about 3 important lab markers that you need to look at to determine your immune strength. Since then, we've received over 5,000 emails from our users asking us what other markers they should look at in Lab Test Analyzer.
I don't know if I've ever seen so much interest in a topic before, so today I'm going to share another 3 lab markers that are critical to the immune system.
Before we get started, I want to stress how important it is to have these markers in optimal range. That's not the same as "normal" range. Even if you've had these markers tested before and your doctor told you that everything came back normal, you need to look at your results more closely.
That's where Lab Test Analyzer comes in, it shows you the optimal ranges for every marker, and if your results are not optimal it'll give you natural recommendations on how to get them into that range.
Preparing your body to fight off COVID-19 means that you need to dig deeper into your lab results to find out what they are really saying (and what the doctors didn't tell you).
White Blood Cell (WBC) Differential
There are 5 major types of white blood cells and they all play a role in fighting infections, so it's important to have an optimal level of each of the 5 types:
Neutrophils – first-responders at infection site to help kill the invading pathogen
Lymphocytes – produce the antibodies and help direct the immune response
Monocytes – Kills microbes and boosts the immune response
Eosinophils – fight parasitic infections
Basophils – involved in your body's inflammatory response to infection
Looking at your total white blood count plus these 5 different types sounds overwhelming, I know. But with Lab Test Analyzer, it's as easy as uploading your results, and looking at the chart.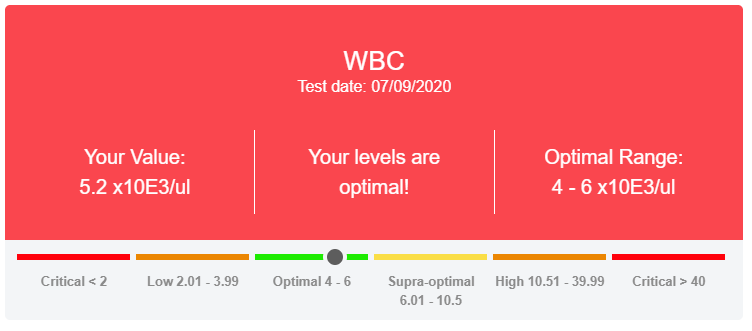 C-reactive Protein (CRP)
This is an extremely important lab marker to check because it can tell you if you are suffering from inflammation, which leaves you more vulnerable to severe complications from COVID-19.
You may already know this, but you can order lab tests like these online. You don't even need a doctor's orders! Then, just upload your results to Lab Test Analyzer, look at your levels for CRP and implement your recommendations if your levels are sub-optimal. Getting inflammation problems under control can significantly lower your risk of COVID-19 complications.
Globulin
Globulins play an important role in fighting infection and since antibodies are a type of globulin, high levels can be an indication that you're fighting an infection. But low globulin levels are also a strong sign that you have a serious health issue.
Lab Test Analyzer can tell you exactly where your levels should be and give you personalized recommendations to get your levels to the optimal range. Remember, these optimal ranges aren't the same as what your doctor calls "normal". When they look at test results, they are just trying to make sure you aren't sick because that's all they really have time for. Lab Test Analyzer will help you to optimize your levels so that you don't get sick in the first place!
How To Read Your Lab Results
Looking at your lab results on your own can be very confusing! And if you're relying on a doctor telling you whether or not your results are "normal," you aren't getting the full picture because normal ranges are usually extremely broad. They aren't a good indication on whether or not your body is in optimal condition.
For example, if your WBC results looked like this, your doctor would not even bother calling you. However having your WBC count this low will make it harder to fight off infections like COVID-19, so you need to implement the changes suggested by Lab Test Analyzer to boost your count.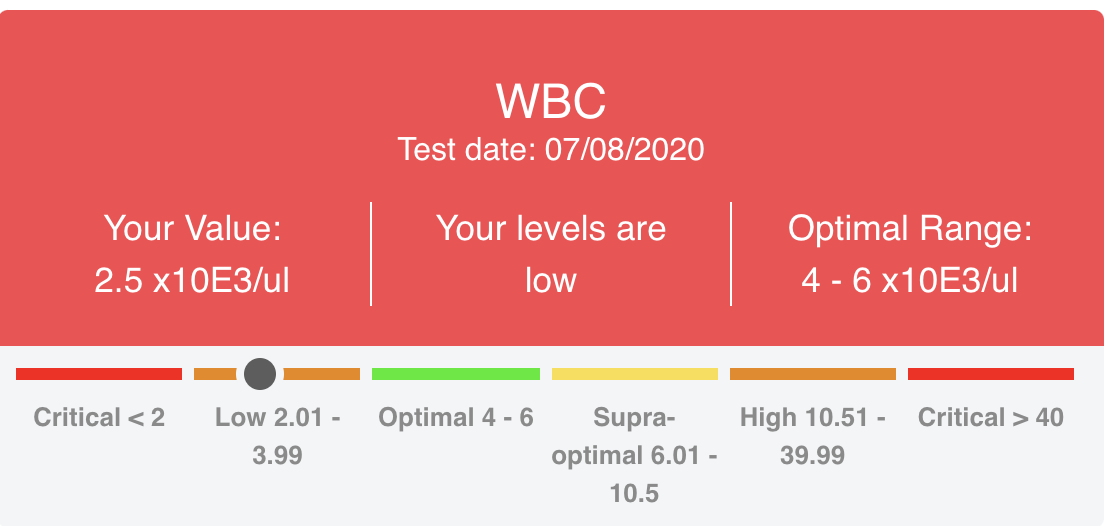 That's exactly why we created Lab Test Analyzer! You'll be able to easily understand your results and learn exactly what your body needs to be in perfect health.
Once you upload your lab file using our simple drag and drop tool, Lab Test Analyzer instantly analyzes your results, shows you if your lab levels are in the optimal range, and gives you recommendations on how to get them there! You can even use the lab tracker tool to monitor your marker over time until it's where you want it to be.
By signing up for a Lab Test Analyzer membership, you'll also get a SelfDecode membership for FREE.
That's two for the price of one!