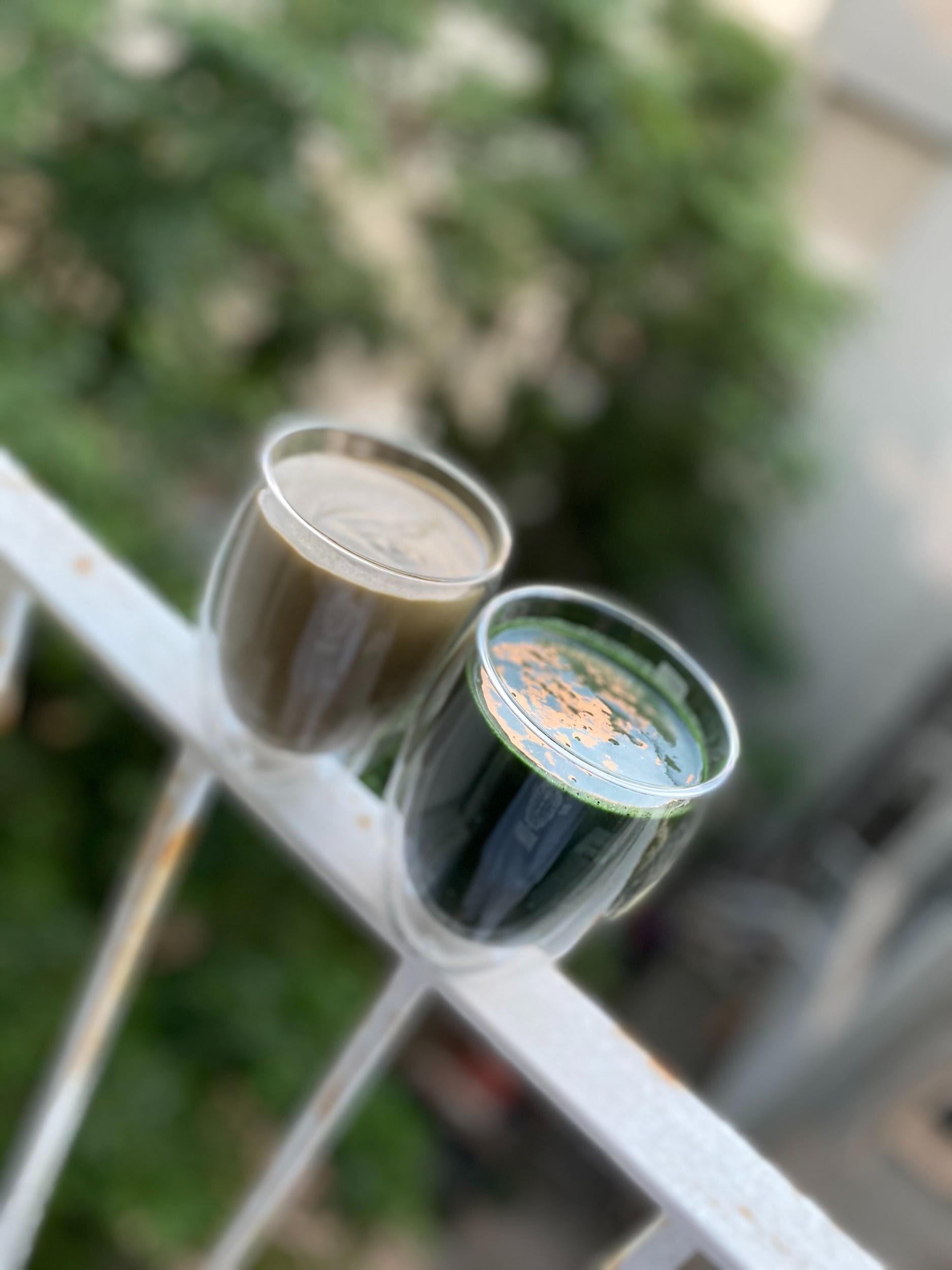 Eliana here! If you follow me on Instagram (@shelikesithealthy) you'll know that I'm obsessed with delicious healthy food and tasty shakes!
During this health crisis, I've been extremely focused on adding ingredients that help boost my immune system and protect me from Coronavirus. Rather than adding a bunch of supplements to my stack, I try to find foods that I can incorporate into my diet to get those same benefits– and a shake is a great way to do that!
How do I know what ingredients to put in my shakes?
Luckily, I have the new ebook, Fighting COVID-19: The Ultimate Supplement & Gene Guide to help me.
On top of that, I use my COVID-19 DNA Wellness Report to see what negative gene variants I carry that put me at a greater risk of respiratory infection complications, and I make sure to choose ingredients that help counteract them!
Today, I thought I'd share some of my immune-boosting shake recipes with you, and show you how you can make a recipe that is most beneficial for you!
Spirulina – The Perfect Superfood
Spirulina is an algae that has an abundant source of many different nutrients, like Vitamin E, iron, copper, and magnesium to name a few.
It reduces the risk of heart disease, lowers blood pressure, is an anti-inflammatory and boosts immune response.
Two of the main comorbidities with COVID-19 are cytokine storms and cardiovascular diseases.
That's why adding Spirulina is extremely important for preparing your body for COVID-19, as it's tackling 2 of the main causes of death!
Along with Spirulina (which is the superfood of choice here), I've also added in ingredients that contain Zinc, Vitamin C and Vitamin D, which are all great immune-boosters in general.
But they are more important for me because, through my COVID-19 Genetics Report, I found out that I carry the negative gene variant of the IL6 gene that significantly increases my risk of complications.

And in the ebook, this is what I saw at the bottom of each supplement:

Since I knew I had the negative variant and these supplements counteracted my genetic weaknesses, I had to add them to my shake.
Immune-Boosting Shake With Spirulina
Ingredients:
1 cup Spinach (source of: Vitamin D, Vitamin E, Iron, Selenium)
¼ cup Parsley (Source of: Vitamin C)
1 tablespoon Spirulina (superfood)
Half a banana (source of: Vitamin B, Copper, vitamin C)
1 tablespoon Chia seeds (source of: Zinc, Vitamin B)
Base: Water or Coconut Water (my choice is coconut water!)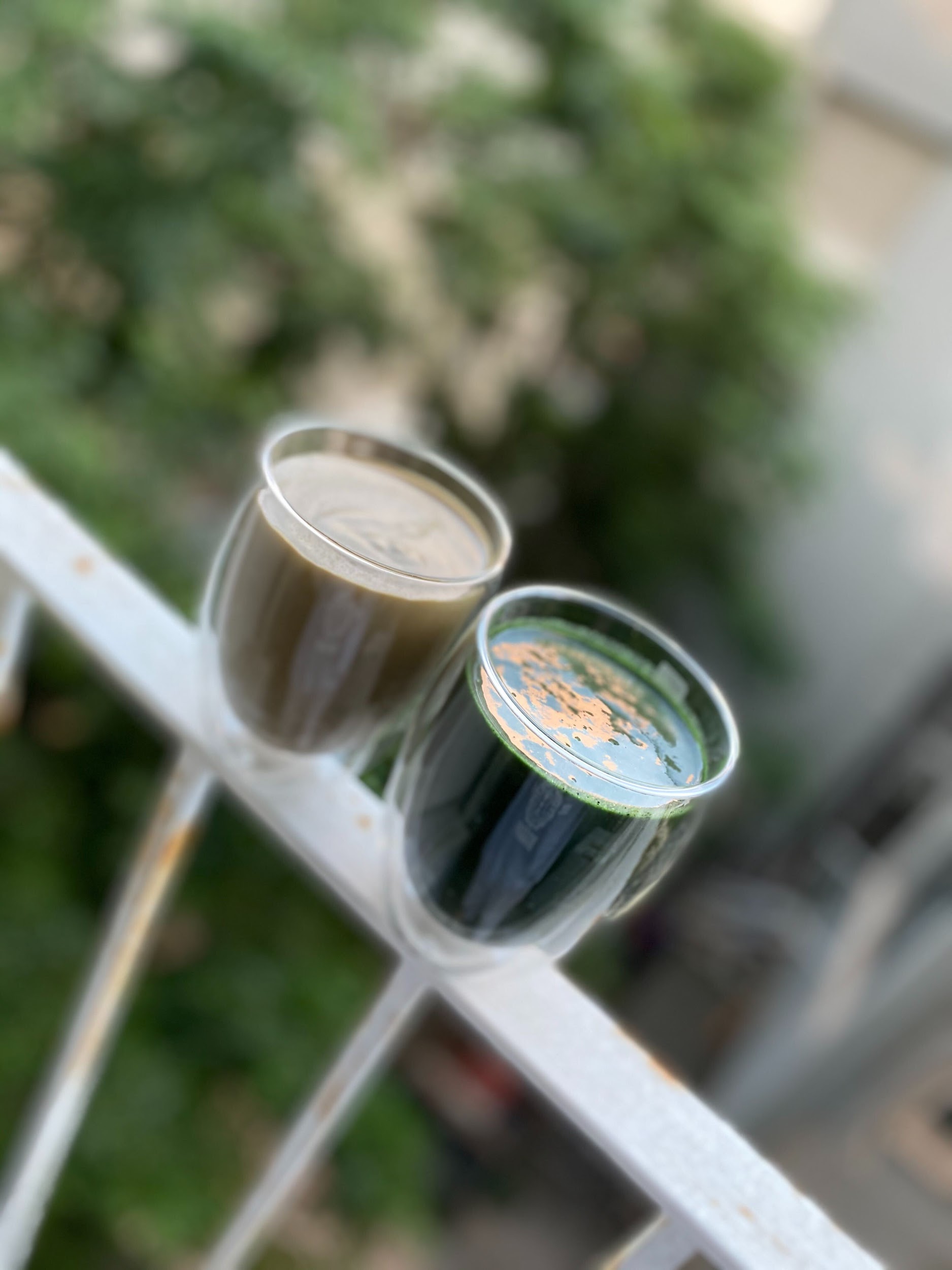 The shake on the right is with Spirulina, so what's the one on the left?
Colostrum & Lactoferrin
Colostrum is a type of milk that's a rich source of many nutrients that can help your immune system.
The diverse compounds in it help boost immunity, act as an antioxidant, and help overcome a leaky gut. It also contains Lactoferrin, which is an antiviral, immune boosting protein.
What's great about understanding your genes is that you're able to see exactly what works best for you to build a healthy diet that's personalized to optimize your health.
Colostrum is an important supplement for me to take because it helps with my MAP3K1 gene, which exposes me to respiratory infection complications.
That's why I alternate between drinking these 2 different shakes to completely prepare my body to fight against Coronavirus.
Immune-Boosting Shake With Colostrum
2 tablespoons Almond butter (source of: Zinc, Vitamin E)
1 cup Spinach (source of: Vitamin D, Vitamin E, Iron, Selenium)
1 tablespoon Cacao (source of: Copper)
Flax seeds (source of: Zinc, Omega 3)
¼ cup Strawberries (Source of: Vitamin C)
1 teaspoon Colostrum (source of: Lactoferrin)
½ tablespoon Honey
Base: Milk or Milk Alternative (my choice: coconut milk – for a creamy chocolate shake!)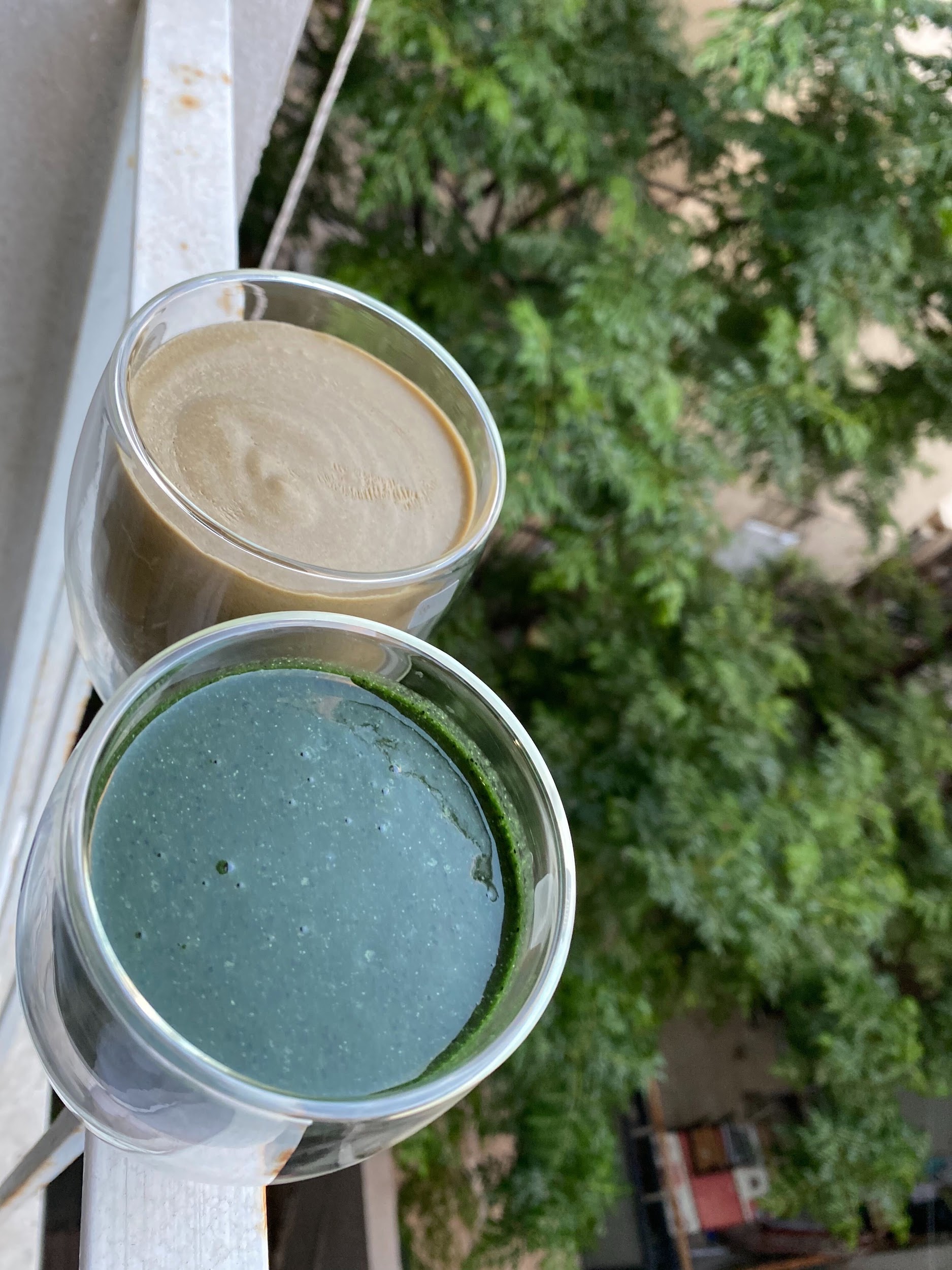 How to make your own immune-boosting shake
Don't get me wrong, if you make any one of these shakes, you're guaranteed to be consuming something that's boosting your immune system!
But if it's boosting your immunity by 2X, it's boosting mine by 10X because it's counteracting the genetic weaknesses that make me vulnerable to viruses.
So why not follow the steps I took, and use your genes and the free ebook to create your own recipe that is personalized to help boost your immune system!
When you sign up for SelfDecode, you'll get the world's first and only COVID-19 genetics report for FREE! This comprehensive report looks at 30+ genes related to COVID-19 and provides personalized recommendations to help reduce your risks of infection and complication!
You'll also get access to the Personalized Genetics Blog, where we release daily articles that dive into certain genes and their relation to health topics like respiratory infections. As a SelfDecode member, these articles dynamically change based on the genetic variant you carry, providing you with a score (positive, neutral, or negative) and personalized recommendations to optimize your health.
Using these tools in conjunction with the FREE Ebook will give you everything you need to create the perfect immune-boosting shake.
Show us what delicious immune-boosting shake you come up with by posting a photo on Instagram and tagging us @selfdecode
Can't wait to see what creative recipes you make!