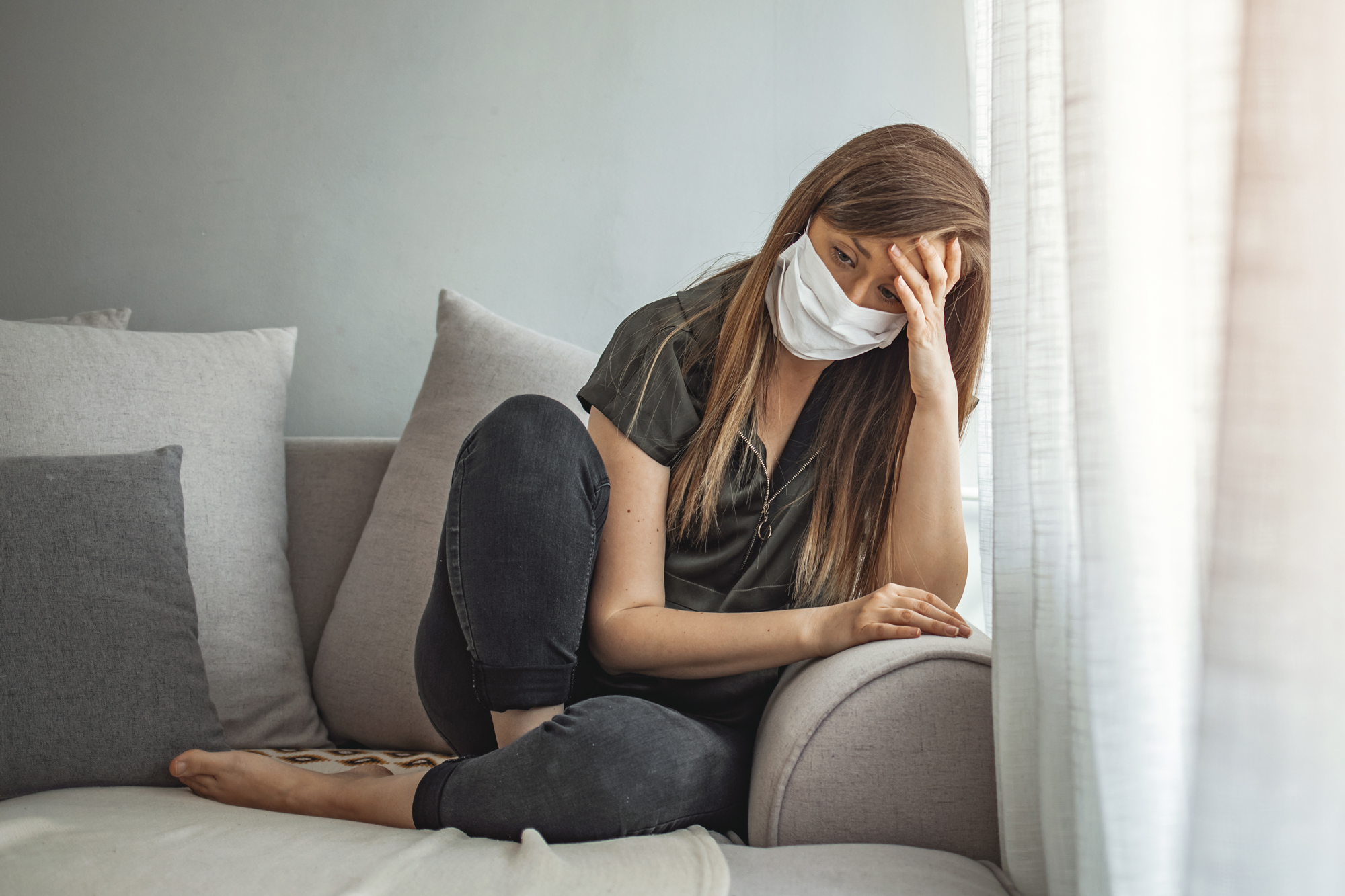 As patients recover from the COVID-19, doctors and patients are discovering that the illness is leaving the "recovered" with long-term debilitating physical, cognitive and psychiatric damage, sometimes even in people who only suffered mild symptoms [1].
Reading the cited news article is the most worrying thing I have come across since researching the current virus.
I'm not a fan of increasing fear because it's my fundamental belief that we have the power to strengthen our immune system and lower inflammation and collateral damage from infections, especially with the help of our DNA.
We know that all kinds of infections may have lasting impacts, even ones we know and we're used to.
There's a lot of research on long-lasting negative effects of Lyme, Epstein Barr Virus (mono), Herpes and many other infections.
According to the New England Journal of Medicine, approximately 10-20 percent of people who are treated for Lyme with the recommended antibiotics will have disease symptoms that persist after they complete treatment.
Epstein Barr Virus is linked to many cancers, multiple sclerosis, autoimmune thyroid diseases, and many other conditions. We also know that when people get the virus, some don't experience any symptoms, while others are bedridden for a long time.
Another example is that people with HSV-1 (common mouth sores) – which most of the population has – are more at risk for Alzheimer's and Dementia. Those with genital herpes (HSV-2) are more likely to get Dementia.
These are just a couple of viruses and some of their long term impacts. Now we're starting to hear stories of the long-term effects of this virus.
I won't be surprised if I start seeing symptoms of 'chronic COVID' – harmful effects that don't go away post-infection.
You may be wondering why and how people are developing long-lasting effects from this viral infection. The answer is inflammation.
Inflammation, Cytokine Storms, and Long Term Effects
Complications that occur during COVID-19 infection usually happen because of severe inflammation that causes cytokine storms – when your body's immune system starts doing more damage to the body rather than protect it.
Even after you are deemed "recovered," the damage caused by the inflammation will still be there. Depending on the severity of the damage, it might take a while to fully heal.
There are many genes that can predispose you to an inflammatory response in the presence of infections.
For example, when properly regulated, both the IL17A gene and the IL-18 gene stimulate inflammatory pathways that help fight off infections.
However, high levels of IL-17 and IL-18 have been associated with numerous autoimmune and inflammatory disorders like:
Gut inflammation
Acute respiratory distress syndrome – main cause of death due to COVID-19
Type 1 diabetes
Multiple Sclerosis, and more.
My gene variants predispose me to high levels of both of these, which can lead to severe inflammation:
I am not surprised since I've had chronic inflammatory issues before I was able to use personalized health to fix myself.
With a long list of diseases associated with my genetic variants – and new concerns being added to the mix – should I be panicking and in fear?
Definitely not. I know that my genes predispose me to inflammation, but I also know exactly what to implement so that I can counteract this gene that's putting me at a higher risk.
For my IL18 gene, I've implemented specific foods into my diet that are linked to decreased IL-18 levels, like soy nuts.
But I'm not suggesting that you should put these into your diet! In fact, you might have the good variant of IL-18 that properly regulates the inflammatory pathway. So if you implement something that lowers IL-18 levels, you may be decreasing it below optimal levels and therefore increasing your vulnerability to viral infections.
Like I said before, I am not into instilling fear, but rather empowering people. By understanding your genes and your susceptibility to inflammation and autoimmune issues, you will gain full control over your health and implement a regimen suitable for YOU.
With a SelfDecode membership, you'll get personalized health recommendations based on your genes!
Our DNA Wellness Reports analyze multiple genes of a given health topic – like respiratory infections – and, based on all your genetic variants, provide you with a prioritized list of diet, lifestyle, and supplement suggestions that will have the greatest impact on your body.
If you've already had your DNA tested through 23andme, Ancestry, or others, all you have to do is upload your DNA file to get started right away!
We also offer our very own highly secure, extremely accurate DNA Kit to help get you started on your journey to better health.