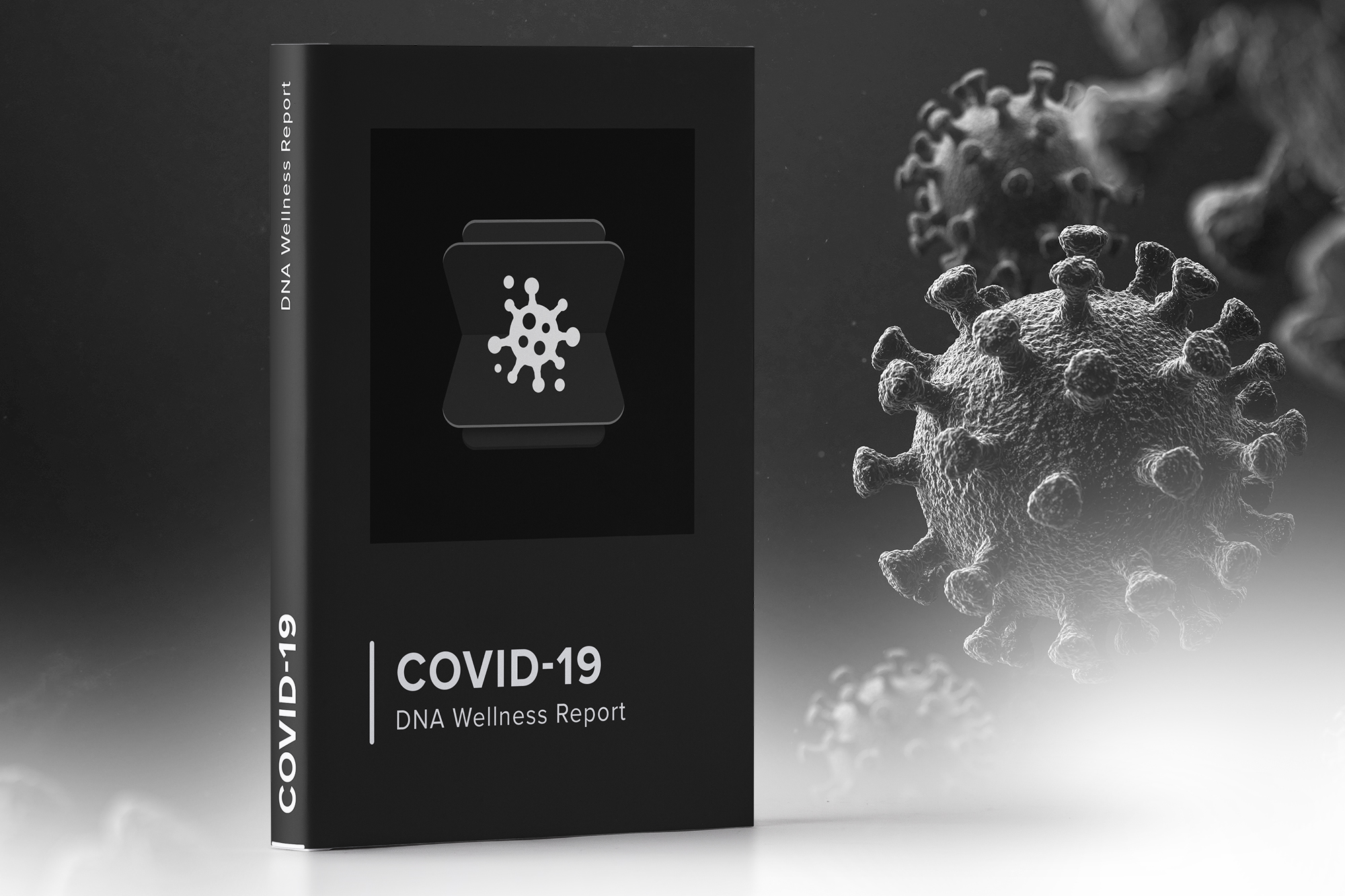 As you may already know, I'm originally from NY, which got hit hard by Coronavirus.
I already have 7 family members who have or had it, including my mother – and probably many others who have been asymptomatic.
My brother described it as worse than any other flu he has ever had.
So what we see is that the virus itself isn't as dangerous as how your body responds to it.
Two people can get the virus and respond very differently to it, that's where genetics comes into play.
You can have genes that affect:
How easily coronaviruses get into your cells
How good your antiviral immune response is
How your body responds when it's overwhelmed by viruses such as COVID-19
How prone you are to mount an excess inflammatory response to respiratory infections
So, I'm super excited that we are releasing the world's ONLY genetics report on COVID-19 & respiratory infections! You see, the answers to these questions don't have to be a mystery.
This just released report will dive into your personal DNA file, and create a comprehensive summary based on what your genetic makeup has to say about each factor.
It starts off with a summary of your genetic risks:

However, your genetic risk isn't the full picture. Factors like age, how healthy you are, and what you do to counteract your risk are very important.
After showcasing your genetic risks, you'll get a deep dive into each of these areas and the genes that play a role in determining your risk results.
After you know which genes are increasing risk, you will see how each recommendation may help counteract negative effects from the genetic variants.
I've had autoimmune issues in the past from excessive expression of the IL17 gene and Th17 dominance.
What I found super interesting in my report is that this same gene ALSO increases the risk for cytokine storms from respiratory infections.
And the supplement that helped me get over my autoimmune issues was also recommended as a way to potentially reduce my likelihood of complications from respiratory infections like COVID-19.
By analyzing your specific SNPs (genetic variations in your DNA), we can tell you what risky genes to target and provide supplement and lifestyle recommendations designed to lower your susceptibility to complications if you do get COVID-19 or other respiratory infections!
How Is This Report Going To Help Me?
Ever since COVID-19 started spreading, we've been working to bring you the information you need to optimize your health and lower your coronavirus-related risks, but this report is a game changer.
It brings together all the research and uses our advanced scientific algorithms to analyze your DNA and provide you with the best recommendations possible.
You've gotten a sneak peak of what that's like with the SelfDecode Personalized Genetics Blog. However, this report doesn't just analyze one gene at a time, it takes them all into account to determine what health recommendations are most important for you.
Once you know that, you can start implementing the changes that are right for YOU based on the genes putting you most at risk!
Don't worry, there's no need for a scientific background. With this comprehensive report, you won't need to do your own research or pull together information from different places. You'll get everything you need in one place with a single list of prioritized health recommendations.
How Can I Get My COVID-19 DNA Wellness Report?
It's simple. Just sign up for SelfDecode, upload your DNA file and download your report!
We accept DNA files from places like 23andMe, Ancestry, MyHeritage and more. If you don't already have a DNA file, you can also order a SelfDecode DNA kit when you sign up!
You can sign up for as low as $59/year and as a SelfDecode member, you'll also get access to our many other tools and features all designed to help you optimize your health.