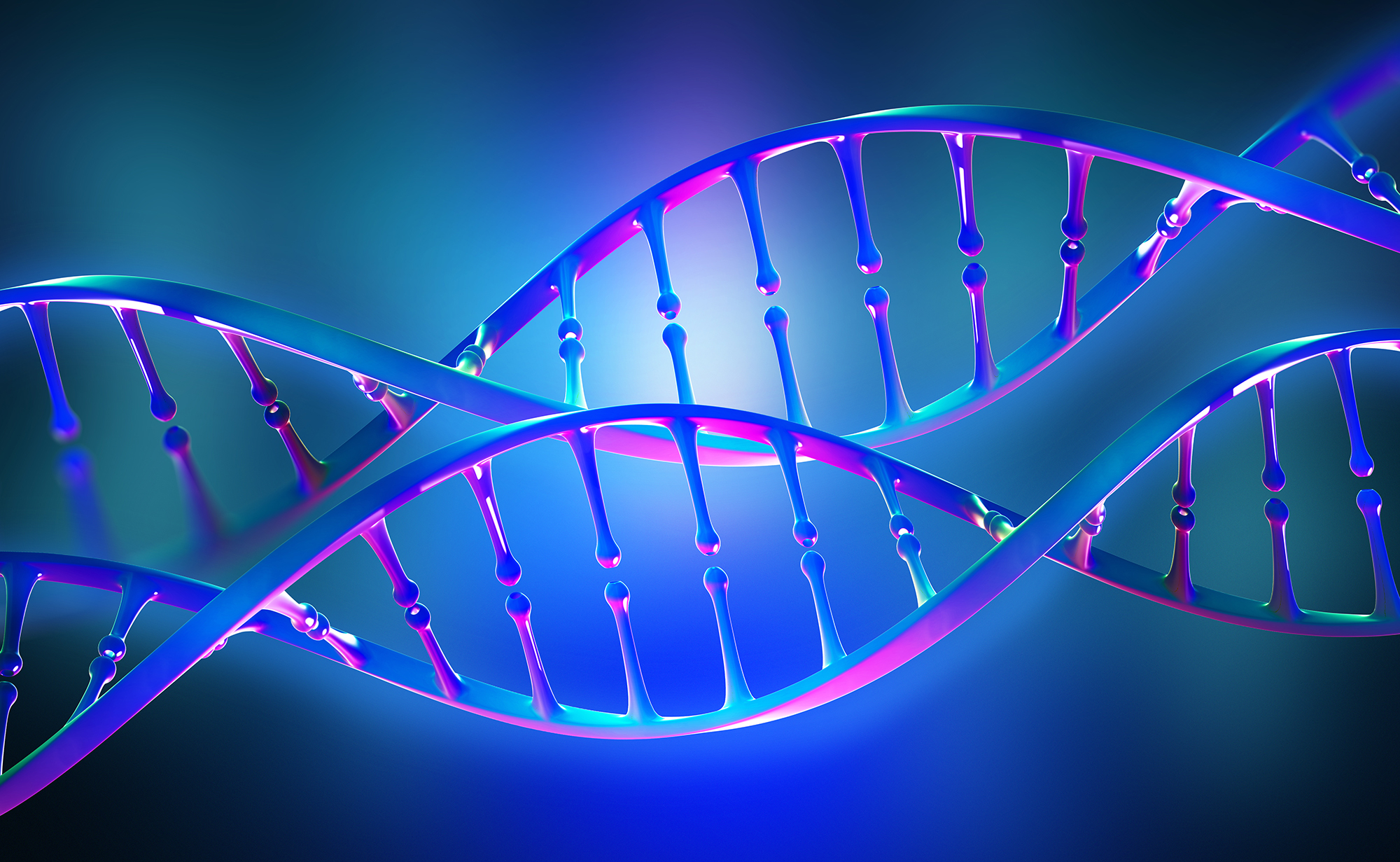 Are you too thin suffering from chronic inflammation/autoimmune diseases such as IBD or Th1/Th17 dominance? Obese? Do you have cancer?
If so, then there's a good chance that STAT3 is contributing to your problems.
What is STAT3?
STAT3 is a protein that binds to DNA and increases the expression of certain genes.
The STAT3 pathway is used by a variety of cytokines, hormones and growth factors to increase blood cell formation, immune cell development, stem cell maintenance, and growth. However, chronic activation of STAT3 underlies various diseases or disorders, such as cancer or obesity [1].
What Does STAT3 Do?
STAT3 protein belongs to a class of proteins called transcription factors, which are responsible for regulating the expression of genes [2].
STAT3 is activated by a number of different compounds, such as IL-5, IL-6, interferons, and EGF. Once activated, STAT3 is able to regulate certain genes by turning them on or off [2].
Activation of STAT3 ultimately leads to many (sometimes contradictory) health effects, some of which include [3]:
Promoting the development of B cells
Promoting the survival of T cells
Blocking the development of monocytes
Supporting the growth of the embryo
Playing a role in the inflammatory response
The STAT3 Gene
The STAT3 gene is responsible for producing a protein with the same name, STAT3.
The STAT3 protein is a transcription factor, which are a group of proteins that play a key role in regulating the expression of other genes [2].
Certain variations in the STAT3 gene can increase or decrease the activity of the STAT3 protein, potentially leading to several negative health effects [4, 5].
For example, research has identified STAT3 variants that are associated with cancer, autoimmune thyroid disorders, and inflammatory bowel disease [5, 6, 7].
Another interesting association is the link between STAT3 and dietary fats, which will be the focus of this article.
There is some evidence that certain STAT3 variants may alter how the body processes dietary fats, potentially increasing the risk of obesity [8].
The Benefits of STAT3
Mice with defective or less STAT3 develop insulin resistance [9].
Mice with a disruption of neural STAT3 causes obesity, diabetes, infertility, and thermal dysregulation [9].
STAT3 in the liver contributes to the brain insulin action leading to the suppression of glucose production [9].
STAT3 is able to activate several pathways related to liver regeneration and acute inflammatory reaction after liver injury [9].
Less STAT3 can contribute to fatty liver disease, and STAT3 gene variants are associated with it [9].
STAT3 has some anti-cancer properties. In particular, it's needed for the anti-tumor effects of interferon-alpha in Chronic Myelogenous Leukemia (CML) [10].
In obesity, chronic STAT3 is activated in the brain by increased leptin levels leading to the development of leptin resistance, whereas in the peripheral organs chronic IL-6-induced JAK-STAT3 impairs insulin action. We report the consequences of chronic JAK-STAT3 induced signaling as present under obese conditions in the main metabolic organs [1].
Cells/tissues without STAT3 shows impaired pathogen response [11].
When cells completely lose STAT3 function people can develop excess IgE responses [11].
Mice lacking STAT3 specifically in the liver have insulin resistance and glucose intolerance when fed a high-fat diet and restoration of STAT3 expression in these mice corrected the abnormalities [9].
STAT3 plays an important role in the induction of liver acute-phase genes in response to bacterial LPS [9].
STAT3 action in the mouse hypothalamus and liver appears essential for normal body weight and glucose homeostasis in response to the actions of both leptin and insulin [12].
The Negatives of STAT3
STAT3 contributes to the development of IBD in mice and genetic studies [13].
Mice without STAT3 in T cells are resistant to animal models of multiple sclerosis (MS) [13].
Specifically, inhibiting STAT3 will inhibit Th1 and Th17 cells [14], which are immune cells involved in autoimmunity.
All in all, STAT3 plays an important role in autoimmune and inflammatory diseases and some cancers.
STAT3 produces pro-cancer products such as MMP-3, MMP-9, VEGF, HIF-1a, COX2, IL-6, IL-23 and ICAM1 [15].
The Thin/Inflammation Phenotype vs The Obese Standard American
A question I ponder sometimes is that the people who are thin in some ways are more likely to have inflammation problems.
There are many reasons for this. For example, one reason I mentioned previously has to do with PPAR gamma.
STAT3 is another one of those proteins which if inhibited or if it's not working right will cause insulin and leptin resistance and obesity.
On the other hand, if it's overactive, it will cause autoimmune conditions, inflammation, and cancer.
So STAT3 has good and bad properties. You can look at your genes at the end.
Natural STAT3 Inhibitors
STAT3 Activators
IFN [11], IFNy [21], NF-κB [47], IL-6 [16], TNF [15], MCP1 [15], IL-10 [48], IL-12 [15], IL-18[12], IL-22 [17], EGF [11], HGF [48], PDGF [15], GM-CSF [15], HDAC1-3 [49], HDAC2 [50], Acetylation-Lys685 [17], Phosphorylation-Tyr705 [17]
Leucine [51]
Sleep loss [52]
STAT3 SelfDecode Genes
Check out SelfDecode to see your genotypes.
rs744166 G/A
The A allele is presumably higher STAT3, as it increases autoimmune disease risk, but makes you thinner. About half of the alleles in a population are A.
There are a few studies showing a relationship between STAT3 SNPs and IBD [13].
rs6503691 C/T
CC=more STAT3 production in people, (better for CML) [57].
C is the more common allele. About 33% of the alleles in a population are T.
rs9891119 A/C
C is higher STAT3.
A=lower STAT3, 2.5X more likely to have fatty liver disease [9].
A is the more common allele. About 39% of the alleles in a population are C.
rs8069645 A/G
Probably G has higher STAT3.
G=increased risk of abdominal obesity [55].
About 31% of the alleles in a population are G.