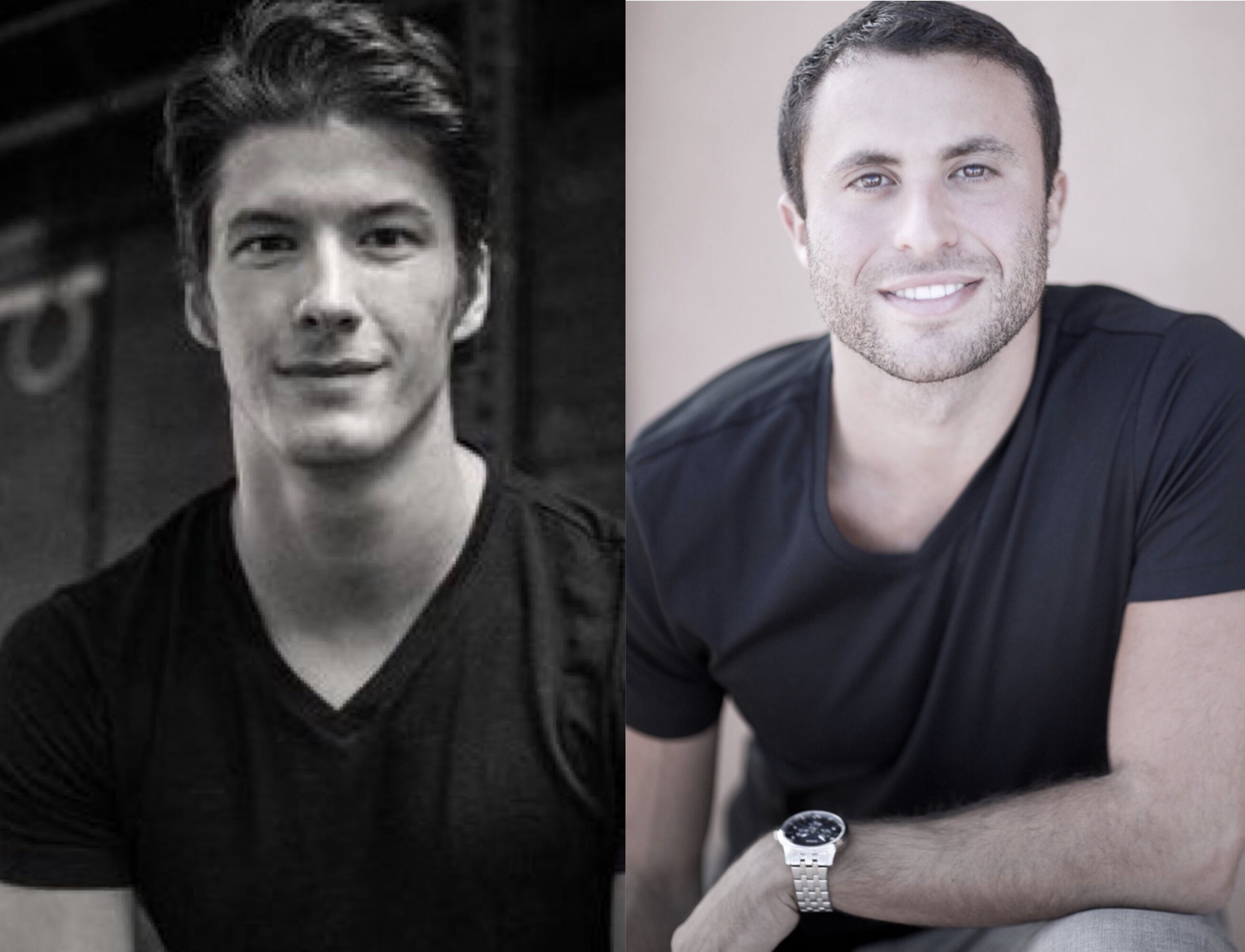 One of the most impactful biohacks for me is to avoid inflammatory foods. I am sensitive to many foods, so the diet that I need to stay on to function well as a busy startup CEO is necessarily quite restrictive. That means it can be quite challenging to make sure I eat enough and get all the nutrients that I need into me.
I've tried Ample K and like the product for many reasons. The ingredients are well selected and of good quality, and the healthy synergy of different components are well thought out. The ketogenic macronutrient composition is generally good for supporting my cognitive function. Also, it actually tastes good, to my surprise.
In this podcast interview, I brought Connor Young, the CEO of Ample Foods, onboard to discuss how Ample K was engineered to be the healthiest meal replacement, diet biohacking, and being startup CEOs.
What Is Ample?
Ample is an up-and-coming leader in science-backed meal substitution drinks. They provide three unique formulas for a convenient and high-performance meal replacement: Ample, Ample K (ketogenic), and Ample V (vegan).
Receive 15% off your order when you use our code: SELFHACKED15
(Subscribe to Ample to save an additional 10%).
You can get Ample K here.
How Ample Started
Connor has a major interest in health, fitness, and peak performance. He's had many health-related ventures, including opening a Crossfit gym, selling medical equipment, and founding a digital platform for engaging physical therapy patients.
From engaging with busy entrepreneurs who seek to be peak performers, he realizes that nutrition is one of their biggest struggles. There is a huge disparity between what people know they should do and what they actually do on a daily basis.
Eating whole foods is usually the ideal option, but it can be time-consuming, and there is a major need for a quality meal replacement product. So, he attempts to make the healthiest meal replacement product with the highest quality ingredients.
Ample K (Ketogenic Formula)
After experimenting with many different diets, Connor finds that a ketogenic diet is a good option to optimize cognitive performance and to curb hunger. However, it's really difficult to stay on a ketogenic diet because there is no convenient meal replacement option.
The inspiration behind Ample K came from Connor's own experience with the ketogenic diet in combination with intermittent fasting, which led him to develop Ample's ketogenic formula. Ample K is a way for others practicing the ketogenic lifestyle to have a high-fat meal on the go with little preparation.
An unpublished study by Dr. Dominic D'Agostino's lab suggested that Ample K effectively gets users into ketosis as well as helping to maintain their ketosis.
How Ample Was Engineered to Be the Perfect Meal Replacement Product
Ample Ingredients
Proteins in Ample K
A 400-calorie serving of Ample contains 13 g of protein, comprising of whey, egg, and pea proteins. The pea protein is made from soaked peas, so the lectins are eliminated. Ample is formulated to diversify the amino acid profiles.
Fats in Ample K
The fats consist of coconut oil, macadamia nut oil, chia seeds, and MCTs. This is a perfect combination of the types of fat and omegas while keeping in mind palatability.
In order to convert fats to a stable water-soluble powder, they need to be mixed with a fiber in a 70/30 ratio. This is standard for all oils, except for the macadamia nut oil, which could be bound to a small amount of tapioca starch in a 75/25 fat-to-starch ratio, which will not kick users out of ketosis.
Ample uses a third party supplier and does not possess patents at this time. Ample does have exclusivity agreements in place and will be seeking vertical acquisition of the supply chain, pursuant of patents.
Carbs/Calories in Ample K
Ample has two sizes, 400 and 600 calorie options.
The 400-calorie meal has 6 grams of net carbs.
The 600-calorie meal has 9 grams of net carbs.
Net carbs are the total carbs minus the dietary fiber. Fiber is fermented in the large intestine to short-chain fatty acids, essentially, making fiber an additional fat. This amount of carb won't kick you out of ketosis.
Fat and Protein Totals/Calorie Counts
A 600-calorie meal contains:
50 grams and about 73% of calories are from fat
19 grams and about 13% of calories are from protein
9 grams and about 6% of calories are from net carbs
Additional calories are from short-chain fatty acids made from dietary fiber.
Sweeteners Used in Ample K
The honey, monk fruit, and stevia work synergistically to make Ample sweet without having to use very much of any one of them. Ample uses only two carbs in the 400-calorie meal for sweeteners. Less than a tenth of a gram of monk fruit is used. The sweeteners act much more powerful together than they could be alone.
Added Fiber in Ample K
The added fiber helps add to the texture. The fiber sources in Ample are acacias and chicory root. Having fiber from two sources helps to diversify the prebiotics.
Too much fiber given to someone who is not used to fiber creates an abundance of prebiotics, causing some people to respond poorly. By diversifying the prebiotics, it helps to mitigate the effects of having too much fiber.
It is thought that by diversifying the sources of prebiotics that the gut flora would be able to metabolize the fiber differently.
Micronutrients in Ample K
Ample K packs many whole-food sources of micronutrients, including organic wheat grass, barley grass, and chlorella. Ample is also a great source of vitamin K1 and a broad range of micronutrients.
Minerals and Electrolytes in Ample K
Ketogenic diets cause the body to lose more electrolytes than usual. In addition, because these diets are typically low in fruits and vegetables, it's really hard to consume enough electrolytes if you don't supplement.
The creators of Ample K are aware of this, so they added sodium, potassium, and magnesium, as well as calcium and vitamin D.
Probiotics in Ample K
Ample K contains a blend of the following probiotics: Lactobacillus acidophilus, Lactobacillus paracasei, Bifidobacterium lactis, Bifidobacterium infantis, Lactobacillus rhamnosus, and Bacillus coagulans.
Pairing prebiotics and probiotics aids in digestion more than prebiotics could alone.
SelfHacked Ample K Reviews
Ample is a well-thought-out meal replacement product with high-quality ingredients (non-GMO, no soy, no gluten). It is also designed to be very satiating and provides a good array of both macro- and micro-nutrients.
We recommend it if you are a busy person who needs to stay on a healthy diet if you are not sensitive or allergic to the ingredients.
If you are sensitive to whey, eggs, or any other ingredient, take caution if you decide to try Ample K.
Although Joe has sensitivities to some ingredients, he experimented with Ample K and consumed four a day for three days, and only experienced minor reactions. He did relatively well on the product.
Different Ways to Use Ample
Most people may decide to use Ample K to replace one meal or snack during the day, while others choose to consume Ample while traveling. Connor himself uses it for a late breakfast so he can prolong his fasting state and maintain good cognitive function.
Ample's unique product design is TSA compliant and can be easily carried on to flights.
The ketogenic diet can be very hard to follow while traveling, and Ample gives a quick convenient option for those on the go.
Ample V (Vegan Formula)
Ample gives vegans a healthy meal substitute, requested by backers on their IndieGoGo campaign.
Ample V contains approximately 25 grams of protein in the 400-calorie version, comprised of pea and rice protein.
Ample K is the best tasting formula so far, and the company is currently pursuing the enhancement of their Ample and Ample V flavors.
Connor's Diet Experimentation
Conner enjoys trying all different kinds of diets, and he plans to experiment with a high-carb diet next!
Joe and Connor Discuss Being Startup CEOs and Dating
Connor loves living and working in San Francisco, and as a startup received tons of support in the community, so has no plans to relocate at this time. Connor had great success with the dating app Bumble and is in a relationship.
Bumble was not as kind to Joe.
Connor has not solved the hiring riddle yet, however, Ample currently employs eight full-time team members!
Connor is currently looking for marketers. Both Connor and Joe agree that the best marketers are former entrepreneurs.
Ample was the number one food campaign on IndieGoGo.
Ample has raised a combined 2 million dollars and is making their way to cash flow positive!
Try Ample for 15% Off
Use discount code SELFHACKED15 to save 15% off your order.
You can save an extra 10% off when you subscribe to Ample.
These two discounts can be combined!
You can get Ample K here.
This section contains sponsored links, which means that we may receive a small percentage of profit from your purchase, while the price remains the same to you. The proceeds from your purchase support our research and work. Thanks for your support.