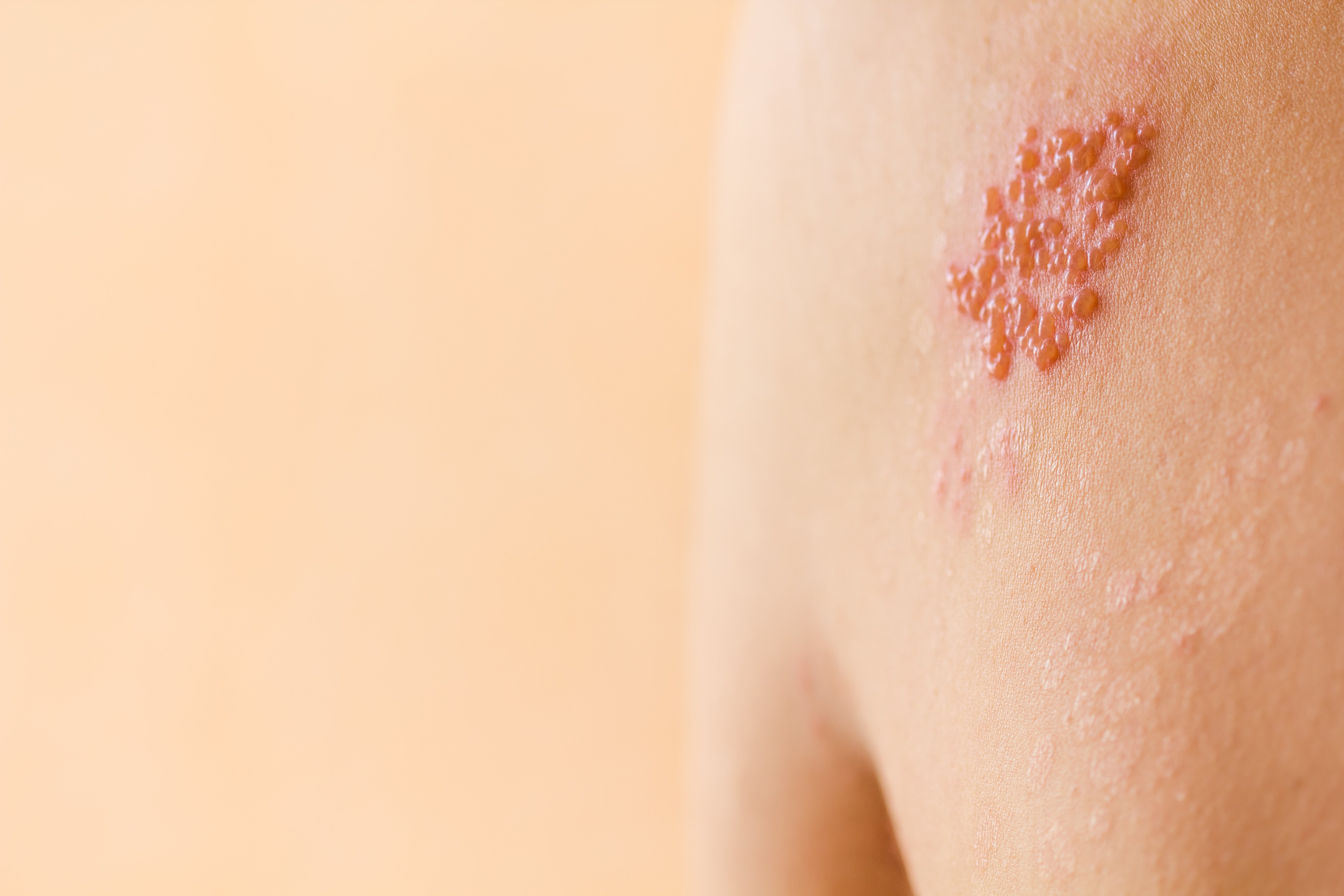 'Histamine intolerance' is a condition that results in high histamine levels. It's caused by a deficiency of an enzyme that breaks histamine down, diamine oxidase (DAO). Anything that increases histamine can contribute to this condition.
Often, a variety of food chemicals can spike inflammation and histamine levels, as was the case in myself.
In addition to my own battle with histamine intolerance, I have had quite a few clients who deal with histamine intolerance. This protocol is dedicated to them. Read on to learn about histamine intolerance, how it affects your health, and what you can do to treat it.
What is Histamine Intolerance?
Causes
Histamine intolerance is a result of too little histamine-degrading enzyme in your gut (DAO), which leads to accumulated histamine and numerous accompanying symptoms that resemble an allergic reaction.
It can come from gut damage, alcohol, drugs/supplements, or a microbial imbalance.
If a lack of DAO is the sole cause of your histamine issues, then all you need to do is take the enzyme.
I suspect, however, that many people who complain of histamine intolerance don't always have issues with the enzyme in particular. Rather, I believe such people are Th2 dominant and just produce excess histamine after meals.
Another big contributor to histamine intolerance is chronic HPA activation.
For this post, I will discuss all the ways in which you can reduce histamine overall, not only ways to increase the enzyme.
The most common cause of histamine intolerance is a deficiency in DAO—an enzyme that breaks down histamine—due to gut damage, alcohol, drugs, or a microbial imbalance.
Signs and Symptoms of Histamine Intolerance
The clearest sign of histamine intolerance is a bad reaction after eating fermented foods like sauerkraut.
Reduced DAO levels can lead to the following symptoms [1, 2, 3]:
Skin problems such as rashes, itch, hives, flushing, eczema, psoriasis, and even acne
Chronic headaches
Dysmenorrhea
Gastrointestinal symptoms
Nasal mucus
Asthma attacks
Increased blood histamine levels can trigger a range of unpleasant and even dangerous reactions [4]:
1-2 ng/mL: increased stomach acid secretion with flushing, headache, hives (urticaria), and itching skin
3-5 ng/mL: increased heart rate
7 to 12 ng/mL: bronchospasm (tightened airways)
100 ng/mL: heart attack
Thus, large amounts of ingested histamine can cause significant symptoms in otherwise healthy people. For example, the above symptoms may occur following the consumption of spoiled fish, which is high in histamine [5, 6].
Due to the nature of the symptoms caused, the reaction may be incorrectly diagnosed as a food allergy.
Histamine intolerance causes reactions to histamine-rich foods and alcohol. These include skin problems, digestive symptoms, and even asthma attacks.
Histamine Intolerance Supplements & Treatment Options
Protocol for Histamine Intolerance
If you have histamine intolerance, some potential therapeutic options include:
Protocol for Histamine Issues in General
If you have histamine issues in general, then do the following:
Use Cromolyn as a mast cell stabilizer. It is effective when used right before or during a reaction
Experiment with other substances below and in the Th2 dominance page
Talk to your doctor before taking any over-the-counter drugs like Allegra or Benadryl.
Low-Histamine Diet
One study found that a diet low in vasoactive amines alleviated chronic headaches in 73% of patients [4].
Another study reported that 27 out of 44 (61%) subjects had a significant improvement in skin reactions on a diet low in dietary amines, additives, and natural salicylate [11].
Subjects with chronic hives or angioedema used less anti-allergy drugs on a histamine-reducing diet [12].
58% of adult patients with irritable bowel syndrome (IBS) considered foods rich in vasoactive amines—such as wine, beer, salami, and cheese—to be a cause of their symptoms [13].
A diet low in histamine and other vasoactive amines may provide symptom relief in people with histamine issues and intolerance.
To help combat histamine intolerance and minimize food sensitivities, I came up with the lectin avoidance diet, along with a cookbook.
Foods to Avoid
The following foods generally have high histamine levels [14, 3]:
Fermented products: Sauerkraut, kombucha, pickles, fermented soy products, yogurt, buttermilk, kefir, mature cheese
Alcoholic drinks (not distilled): wine, beer, cider
Cured, smoked, and fermented meats: Sausage, pepperoni, salami, etc.
Canned fish products
Tomato paste
Spinach and yeast products
According to one study, the average levels of histamine in wine were 3.63 mg/L for French wines, 2.19 mg/L for Italian wines, and 5.02 mg/L for Spanish wines [15].
Biogenic or vasoactive amines are produced by bacteria during fermentation, storage, or decay. They include tyramine, tryptamine, putrescine, cadaverine, spermine, and spermidine, etc., but histamine is most frequently linked to food-related symptoms [4, 4].
Foods likely to contain high levels of these biogenic amines are fermented foods or foodstuff exposed to microbial contamination during storage [14].
The main bacteria responsible for biogenic amine production are lactic acid bacteria (LAB); they break down amino acids into bioactive amines [7, 14].
Citrus fruits are histamine "liberators" and should likewise be avoided [3].
Foods high in vasoactive amines such as histamine include fermented products like sauerkraut, dairy, processed meat, beer, wine, and canned fish.
Mast Cell Stabilizers
Mast cell stabilizers reduce histamine by preventing its release from mast cells, or "stabilizing" them.
A relatively safe and effective drug that stabilizes mast cells is called Cromolyn. This drug works via multiple mechanisms in combating allergies. It's available over the counter in the US.
The following also stabilize mast cells: