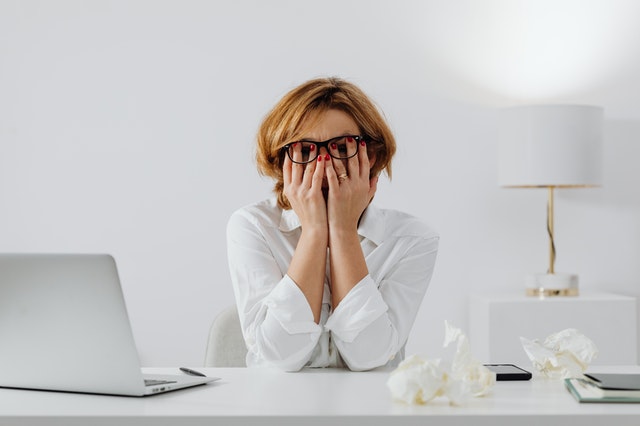 Have you ever regretted saying something you didn't mean in the heat of the moment?
Maybe a fight with your partner makes you feel like your heart pounds out of your chest and you just want to run away…
While it's completely normal to feel fear in response to real danger, your fight or flight response might also be triggered by anxiety. When your brain processes threats, two parts of your brain are activated: the amygdala, and your frontal lobes.
The amygdala is where you process strong emotions – and it also helps activate your fight or flight response. Your frontal lobes are supposed to override the amygdala to help you respond logically in situations, like a fight with your significant other…
But with someone who has anxiety, their amygdala might "hijack" their frontal lobes – causing them to act irrationally, and they might regret their actions later.
Anxiety was one of the biggest issues I had before I got my health under control.
It took a lot of research, most of my time, and A LOT of money on supplements and other treatments when I first started my health journey.
If you're just starting out on your own journey to optimal health, addressing your anxiety should be one of your main concerns. Besides the risk of your amygdala hijacking your frontal lobe, stress can also be a trigger for many other health issues. And the first step to finding what works best for your body starts with your genes.
The future of health lies in the ability to understand our genetics. Getting a clear picture of our health and using that to not only optimize it, but prevent other issues from arising in the future is why I created SelfDecode!
Now, my Anxiety DNA Report 2.0 tells me everything I need to know to improve my mental health. When it comes to anxiety, my genetic risk is greater than 79% of the population. Some of my specific genetic variants are linked to having improper levels of brain chemicals like serotonin and cortisol, which can lead to increased anxiety and stress.
Luckily, there are certain supplements I can take to get my brain chemicals back in check, like Ashwagandha – an ancient medicinal herb known for its calming effect on anxiety symptoms and ability to reduce cortisol levels.
If one of your top recommendations in your Anxiety Report is Ashwagandha like me – it's one of the 17 mood-boosting ingredients found in our newest supplement being released next month: Jo's Mood Daily.
That's why understanding your genes is so important, because then you can choose supplements and make health changes that are right for your body.
So, the next time you find yourself in the heat of the moment, take a second to BREATHE, and remember to check your genes 😉