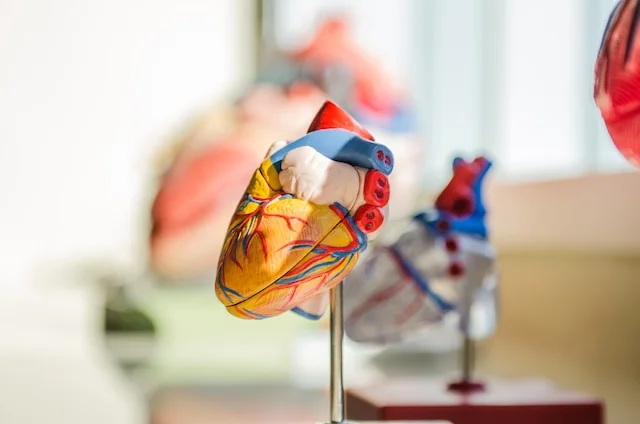 For Healthy Aging Month, I wanted to talk about some of my experiments to lower my risk for the biggest killer out there – cardiovascular disease!
APOE & Lipid Metabolism
The APOE gene plays an important role in lipid metabolism, the process your body uses to manage fats and cholesterol.
Some genetic variants of the APOE gene are strongly linked to your risk for conditions like heart disease and Alzheimer's, both of which have a significant impact on your lifespan.
So how does this relate to longevity? Well, the APOE gene influences your body's ability to clear cholesterol from the blood. High levels of "bad" cholesterol can lead to arterial plaque, which in turn can cause heart disease.
Studies show that a genetic propensity for higher LDL-C shortens lifespan. [1]
Many people argue that LDL-C just closely follows ApoB, which is true.
Not surprisingly, a propensity for genetically higher APOB also reduces lifespan. [2]
These genetic propensity studies (AKA Mendelian Randomization) help tease out cause rather than just association.
What this means is that higher ApoB CAUSES a shorter lifespan.
With SelfDecode you can check your genetic variants for ApoE, as well as your genetic propensity to high ApoB and LDL cholesterol.
You can also input your actual LDL cholesterol or ApoB labs and track them over time.
It turns out that I have a genetic predisposition for higher ApoB – I'm in the 96th percentile.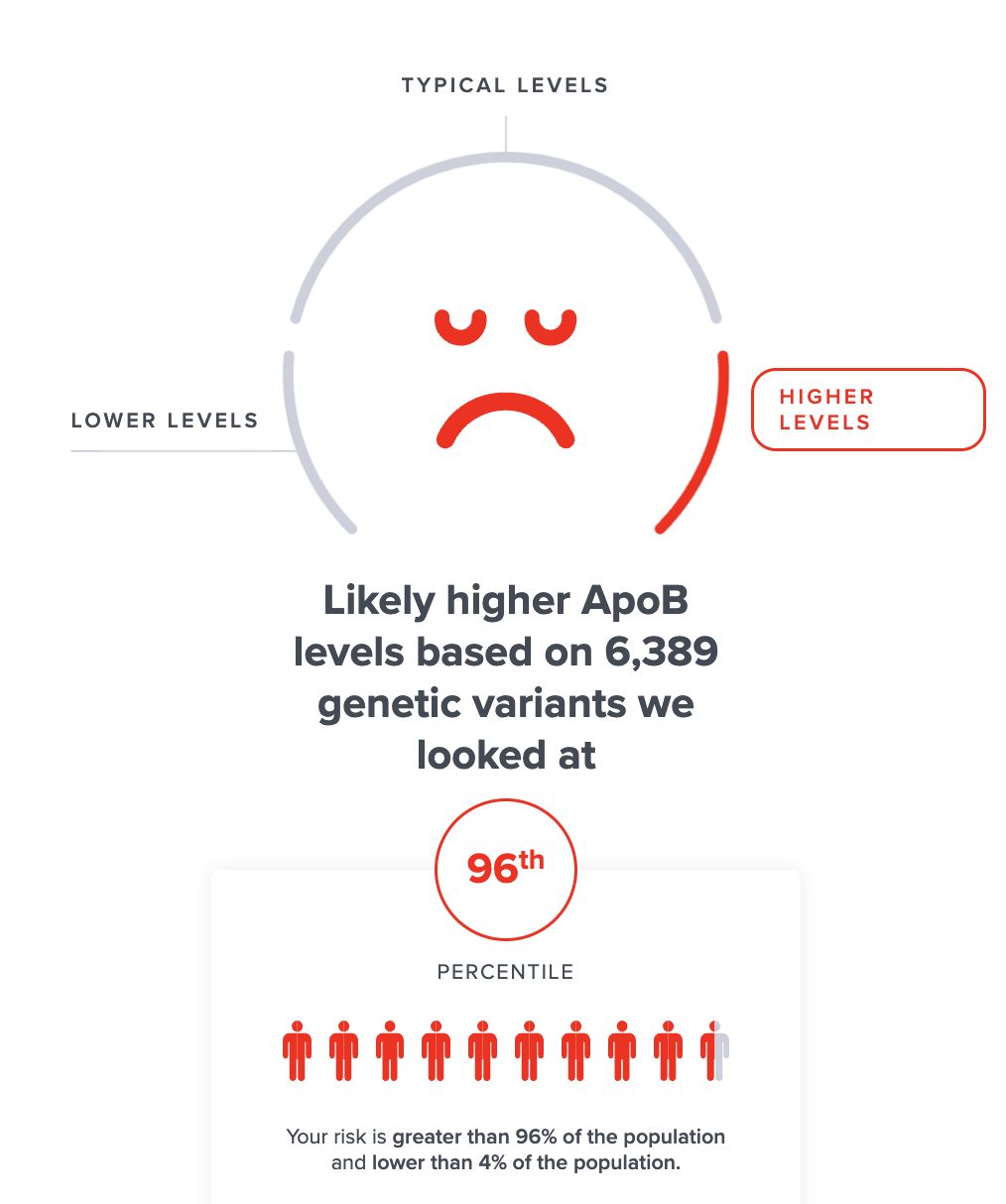 And more important, my blood markers verify this.
The good news is that if you have high ApoB, there are ways to bring it down! Just look at my results over the past 6 months!

Now, check out my LDL cholesterol over the past 2+ years. I've brought it down from 210 to 69 recently!
SelfDecode has 202 recommendations to bring down LDL, prioritized based on your genes and the impact each recommendation has on your unique body.
I've been following more recommendations over time to get my levels down.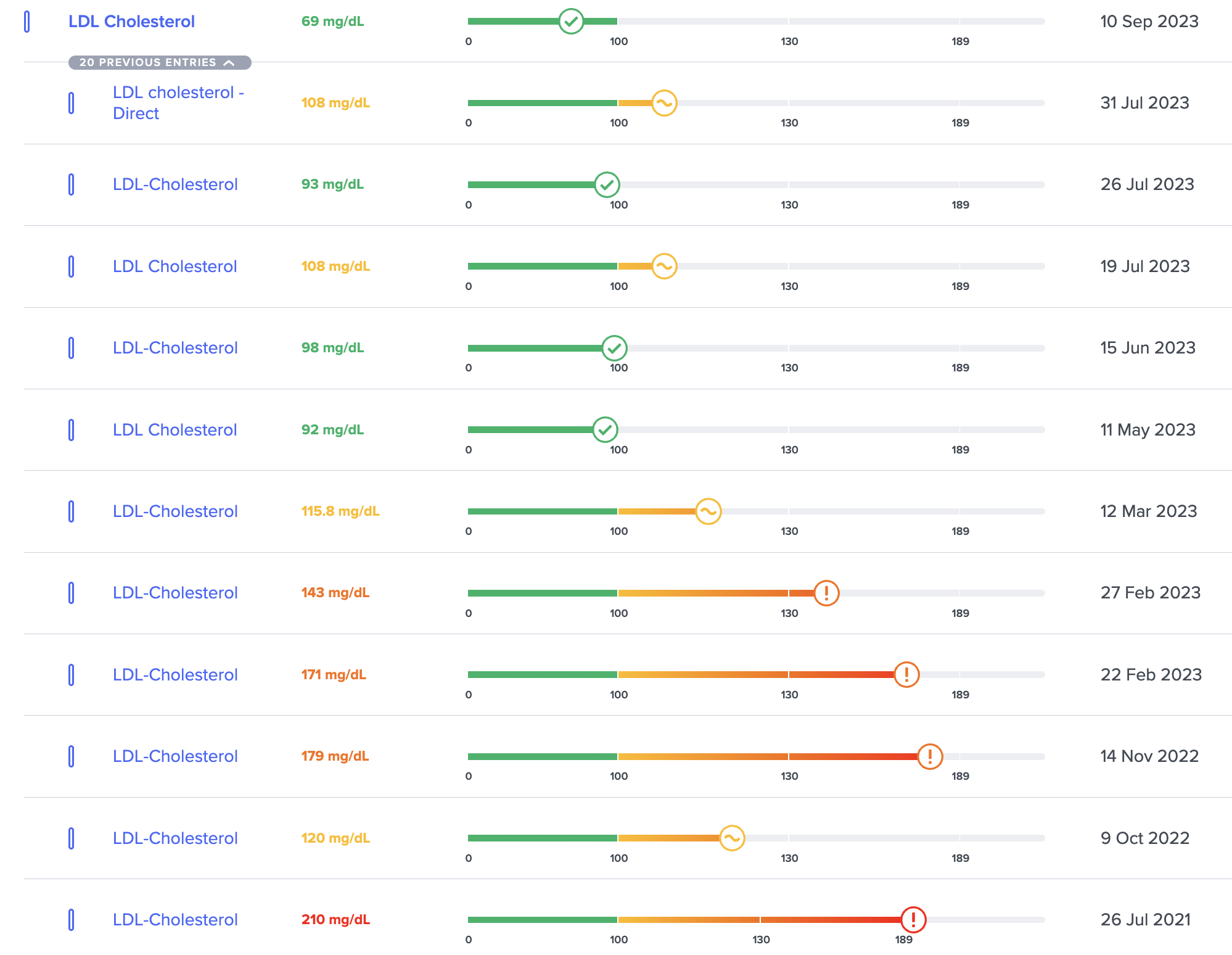 I was able to get my LDL-C down to around 100 naturally, using recommendations given to me by SelfDecode!
Lipoprotein (a)
About 20% of people have high LP(a), and if yours is high, it'll increase your risk pretty significantly for cardiovascular disease.
LP(a) is not merely associated with but actually causes cardiovascular disease. [3]
I started taking a PCSK9 inhibitor because natural methods weren't as effective for bringing down my Lipoprotein (a).
I had tried many approaches to bring it down, like niacin, and it was still 45.7.
A few days after taking the PCSK9 inhibitor, my levels dropped to 6 mg/dL!
In order to get Lipoprotein(a) to optimal levels, I recommend checking your genetic predisposition in SelfDecode and getting a blood test in order to determine the next steps!

LP-PLA2
Lipoprotein-associated phospholipase A2 (Lp-PLA2) is a hot new biomarker that people are starting to pay attention to with regard to cardiovascular disease.
Genetic studies show that this marker can cause cardiovascular disease. [4]
LP-PLA2 was quite easy for me to bring down naturally compared to the others.
With a quick search on SelfDecode, I saw that flax oil- which is rich in ALA – decreased it quite significantly! Within the app, I could see links that showed clinical trials linking flax oil to lower LP-PLA2. [5]

How To Take Health Into Your Own Hands
Before SelfDecode, I don't think I would have been able to optimize my heart health this way.
But now, with the ever-advancing technology and the constant improvement of our algorithm, your genes can be used to improve your heart health and potentially increase your lifespan.
You're no longer helpless in your quest for better health.
By understanding your DNA blueprint, you're taking back control of your health so that you can live a long, healthy, and thriving life.