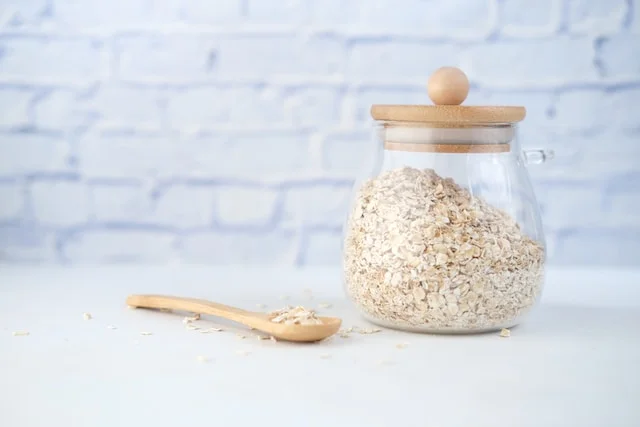 Blood sugar issues have become a widespread concern in America, bordering on an epidemic.
I think it's safe to say that the epidemic has probably already started.
But the shocking part is that you might not even know that you have blood sugar problems.
1 out of every 5 people with diabetes don't even know they have diabetes.
And here are some more grim stats that have come out in the past couple of years:
11% of the total US population has diabetes
Diabetes-related deaths increased by 17% in 2020 and by 15% in 2021! These ridiculously high figures highlight the severity of the situation and the lack of attention it's receiving.
When someone asks what changes can improve their blood sugar, health professionals and non-health professionals almost always recommend switching to whole-grain bread as the top solution.
It has become universally accepted.
But, is it really true?
Understanding How Your Body Processes Carbs
When you eat carbs, your body digests them into a simple sugar called glucose. This glucose is absorbed into your bloodstream, and your body's insulin, like a key, helps open the cells' doors to let the glucose in to then convert it into energy or store it for later.
But of course, everybody is different.
How effectively you process carbs varies from person to person, and one gene that plays a huge role in this process is your TCF7L2 gene – which is associated with the body's ability to process glucose and insulin.
Before our ancestors transitioned to a more agrarian lifestyle, they carried the variant that might not have been as efficient in handling carbohydrates, because they likely had diets limited in grains and carbs.
However, as we shifted from hunter-gatherer lifestyles to agriculture-based societies, there was an evolutionary advantage for individuals with a mutation or variant of this gene that enabled better carbohydrate processing.
Those with the newer variant of the TCF7L2 gene – what we call the "farmer variant" – could adapt more effectively to a diet rich in grains and carbohydrates, potentially experiencing fewer issues with blood sugar regulation.
On the other hand, individuals who still possess the "hunter-gatherer variant" of this gene might struggle more with processing grains, leading to potential difficulties in managing blood sugar levels when consuming a high-carbohydrate diet.
The Grain Dilemma: Friend or Foe?
The truth is, It all depends on your DNA!
If you carry the farmer variant, then whole grains are probably good for you and will in fact help lower and stabilize your blood sugar levels.
If you carry the more ancestral hunter-gatherer variant, then you're probably going to do worse with grains and you need to look towards other strategies to improve your blood sugar levels.
I don't do well with grains, so my Lectin-Free Resistant Starch is my bread and butter for optimizing my blood sugar.
World Diabetes Day was a couple of days ago, and I think it's extremely important to put a spotlight on this not-so-secret epidemic!
You can check out SelfDecode's High Blood Sugar DNA Report to discover what variant you carry and get personalized diet, lifestyle, and supplement recommendations based on your unique DNA.
In the majority of cases, type 2 diabetes is completely preventable.
Don't become part of the 1 in 10 people who develop blood sugar problems and get started on your road to optimal health today.