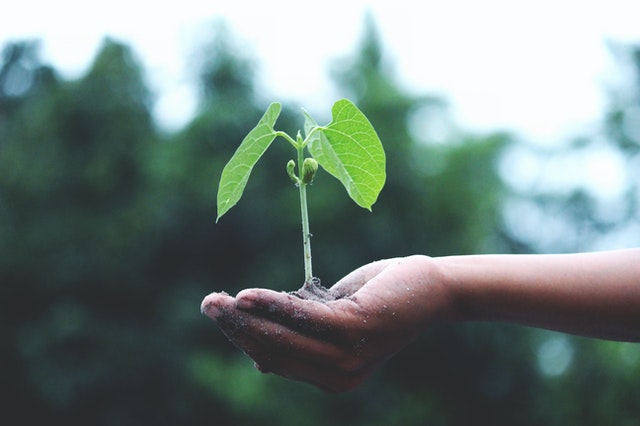 I'm no gardener, but did you know that some plants basically have their own version of cholesterol?
And eating this "plant-sterol" (yes – they are literally called plant sterols) can LOWER cholesterol levels in some people?
Side note: Why does everyone care so much about cholesterol (and how to lower it)? Because if your cholesterol levels stay too high for too long, you might end up with heart disease, which is the leading cause of death in the U.S.
Just like cholesterol, plant-sterol is absorbed in your gut. Because they're so similar in structure, they compete for absorption at the same location. As a result, the more plant-sterol you eat, the more it will compete with cholesterol, causing less cholesterol to be absorbed.
This doesn't work for everyone though. ⬇️
My Cholesterol Report recommends that because of a variant found in my ABCG8 gene, I should consume foods rich in plant sterols, a compound found in plants like nuts, avocados, and rice bran.

However, we're all unique, and researchers found that some people who consume plant sterols may see no effect in their "bad" cholesterol levels at all. Moreover, some people may actually see an increase in their "bad" cholesterol levels after consuming plant sterols… See what I mean?
This is the reason why I can't get my health advice from random blogs on the internet with cut-and-paste solutions to my issues – and I made sure that you don't need to go through that either, by creating SelfDecode.
When I realized that other DNA companies were copy/pasting generic health recommendations into their reports and calling them "personalized", I knew we had to do something better.
Taking control of your cholesterol levels starts in your DNA.
The recommendations on my SelfDecode cholesterol report aren't random, they're backed by science and are based on my specific genes and biochemistry that are increasing my risk for cholesterol problems in the first place.
How much more personalized can you really get?
Besides this, SelfDecode has a growing team of top scientists and engineers that use the latest science, AI, and machine learning to provide you with the most accurate health advice possible.
Your own wellness reports are made for you, and only you…
So, should you be adding plant sterols to your diet? There's only one way to find out!
Like I mentioned, high cholesterol can lead to serious issues like heart disease. So, why wait until it's too late when you can start taking the right steps today that can prevent your heart health from deteriorating in the first place?