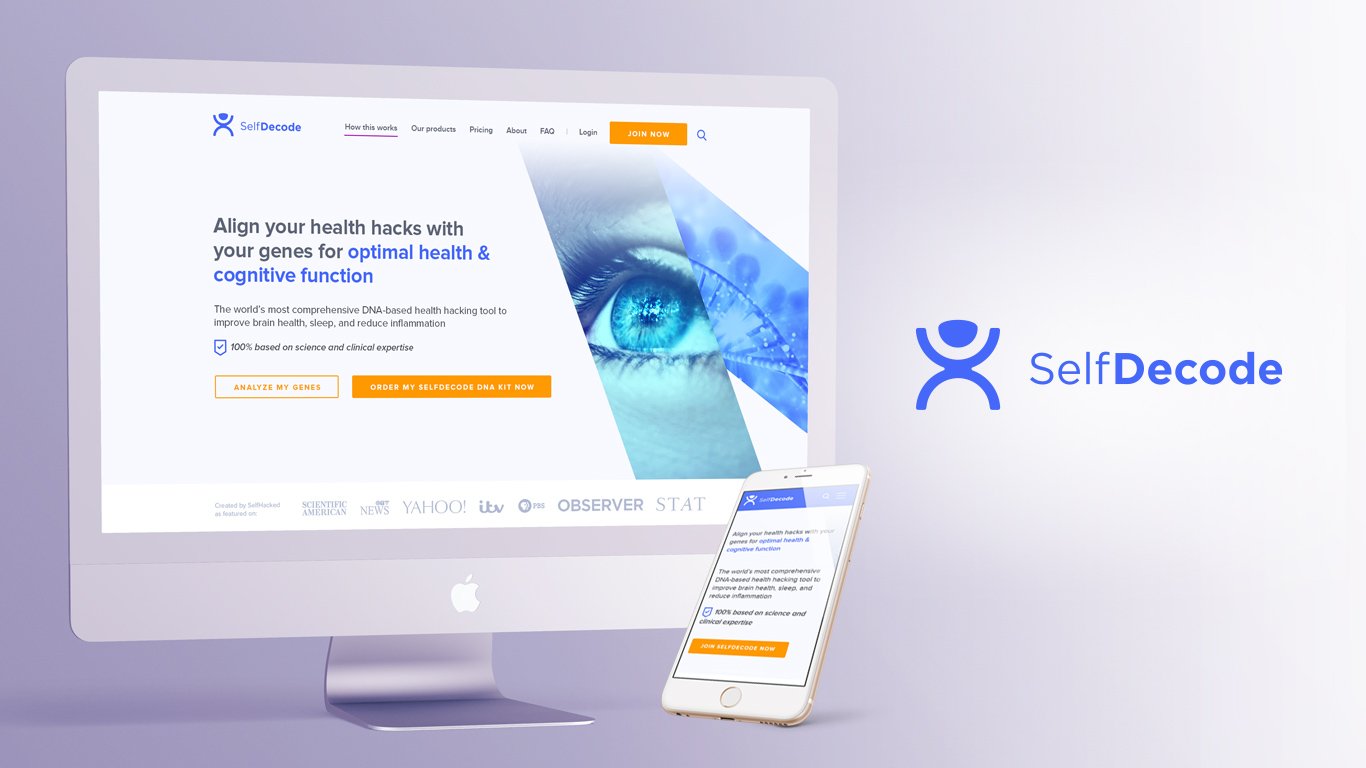 Who We Are
SelfDecode is a suite of premium software tools designed to optimize your health, all in one website. SelfDecode has been helping people to utilize their genetic data to meet their health goals since 2016. We want to help you overcome your genetic weaknesses and be the best you can be.
SelfDecode Coupon Code
We care about your health. That's why we're offering a 10% discount off SelfDecode – this promo code will always work.
What SelfDecode Offers
DNA Test Kits

– our genome chip reports on 700,000+ SNPs,

including genes such as MTHFR, ApoE, COMT, Vitamin D Receptor (VDR), HLA variants, and many more.

Personalized DNA Wellness Reports

– in-depth genetic reports (18+ reports to choose from) on topics like

cognitive function

,

inflammation

,

cardiovascular

, and

mood

that each give you specific recommendations for YOUR body.

Lab Test Analyzer

– Upload your lab test results from your doctor and explore information on how to get your markers to the optimal range.

Personalized Genetics Blog

– Genetics articles help you get to the root cause of your health issues, personalized using your unique DNA.

ALL SelfHacked articles (ad-free!)

– Read from over 1500 science-backed health articles that go in-depth on the benefits of natural supplement and lifestyle health changes.

Symptoms and Conditions Analyzer

– database that allows you to filter your gene search to the symptoms and health conditions you are most concerned about.

And much more!
Cost
SelfDecode offers several membership subscription tiers
In addition to our subscriptions, if you do not already have a raw DNA file from someone like 23andMe or Ancestry, we offer a DNA Test Kit for $99! If you purchase it at signup, it is only $90. Return shipping is included in the total shipping cost added at checkout. We offer worldwide shipping!
Have more questions? Visit our FAQ page to learn more about SelfDecode!