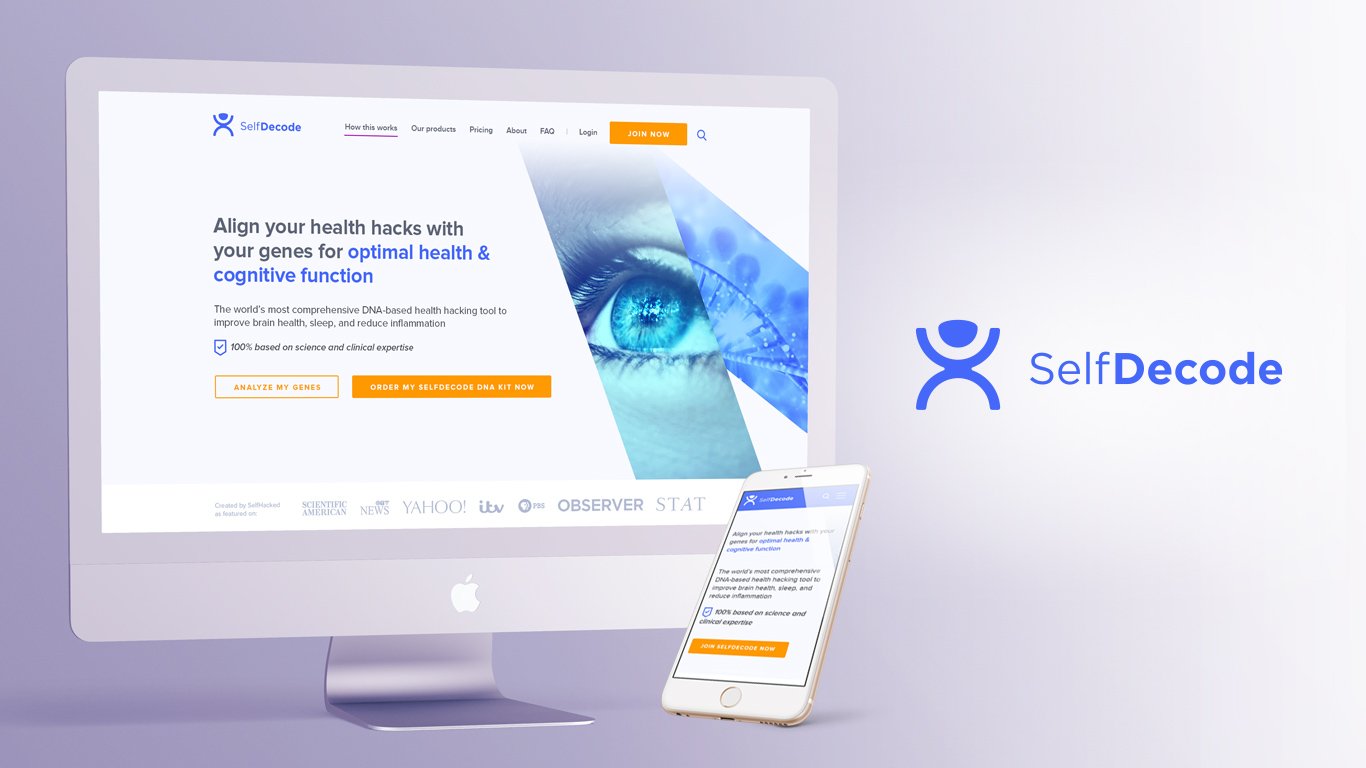 Who We Are
SelfDecode is a suite of premium software tools designed to optimize your health, all in one website. SelfDecode has been helping people to utilize their genetic data to meet their health goals since 2016. We want to help you overcome your genetic weaknesses and be the best you can be.
SelfDecode Coupon Code
We care about your health. That's why we're offering a 10% discount off SelfDecode – this promo code will always work.
Want to try SelfDecode before you commit to a plan? Upload your DNA to SelfDecode for free to get started!
What SelfDecode Offers
DNA Test Kits

– our genome chip reports on 700,000+ SNPs,

including genes such as MTHFR, ApoE, COMT, Vitamin D Receptor (VDR), HLA variants, and many more. SelfDecode is also the only company utilizing cutting-edge Polygenic Risk Scoring for the direct-to-consumer market to analyze up to 83 million genetic variants.
Personalized DNA Wellness Reports

– in-depth genetic reports (200+ health and trait reports to choose from) on topics like

cognitive function

,

inflammation

,

cardiovascular

, and

mood

that each gives you specific recommendations for YOUR body.

Lab Test Analyzer

– Upload your lab test results from your doctor and explore information on how to get your markers to the optimal range.

Personalized Genetics Blog

– Genetics articles help you get to the root cause of your health issues, personalized using your unique DNA.

ALL SelfHacked articles (ad-free!)

– Read from over 1500 science-backed health articles that go in-depth on the benefits of natural supplement and lifestyle health changes.

Lifestyle Analyzer – Take assessments to see how much of an impact your lifestyle, environment, and medical history are having on your health risks.
Personalized Supplement Formula – a personalized supplement formula based on your genetic predispositions.

And much more!

Cutting-edge ancestry insights (Only available with Health & Ancestry Insights) – get a breakdown of your ancestry with percentages & trace your maternal lineage back through the ages
Cost
If you already have a DNA file, you can try SelfDecode for free! Just upload your DNA data to get started.
For unlimited access to the SelfDecode app:
Health Insights Subscription $99/year

Upload your DNA

1-year access to all features of SelfDecode, SelfHacked, and Lab Test Analyzer

1-year unlimited access to all current and future reports
If you need a DNA test, SelfDecode offers two options:
For health practitioners, SelfDecode offers the SelfDecode Pro Subscription
$299/year, $599/year, or $999/year

Unlimited DNA Wellness Reports per client
Full access to SelfDecode analysis tools for each file upload
We offer worldwide shipping!
Have more questions? Visit our FAQ page to learn more about SelfDecode!