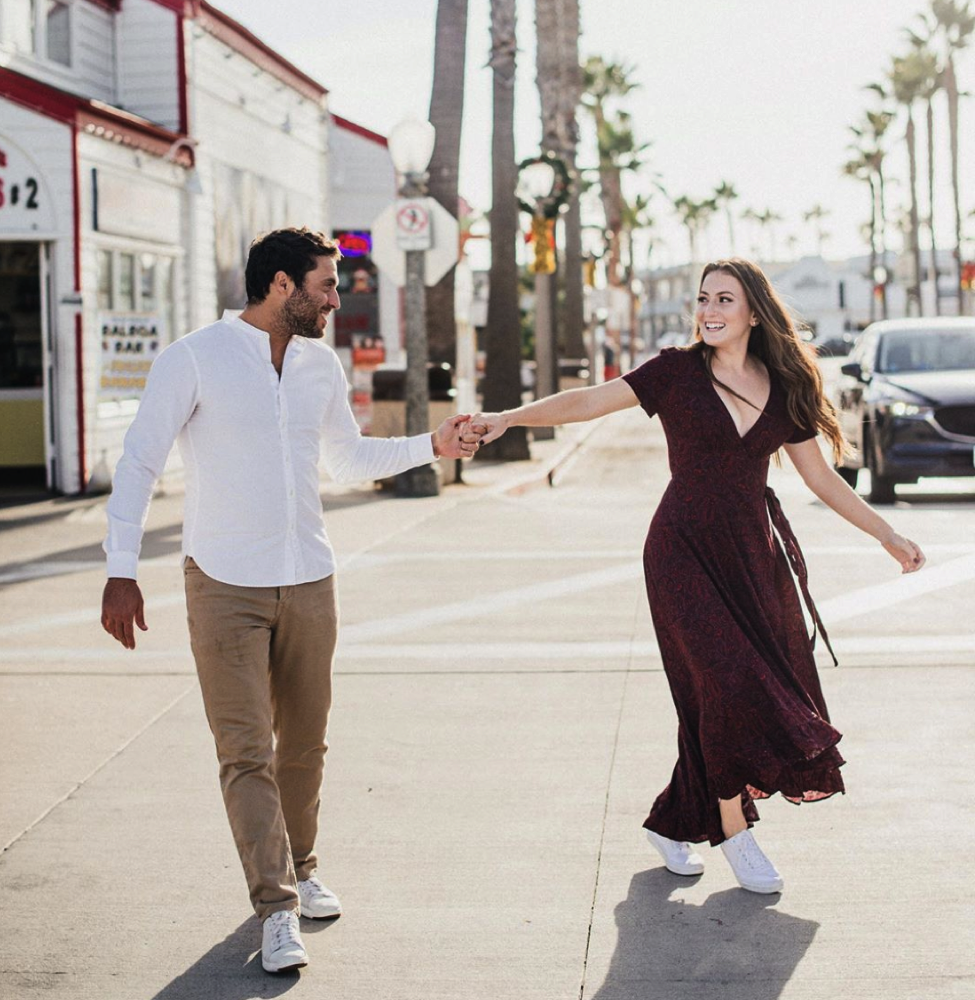 Eliana and I have a rule in our relationship: if you're mad, it's your own fault.
Ok, that's not exactly the rule, but it sums up the spirit of the rule.
We actually have some predetermined rules about what matters most to us ("red lines"), and for everything else, we each have to take ownership of our own moods. That means if something annoys us, the person who is annoyed needs to take ownership of their mood rather than the one 'causing' the annoyance.
For example, Eliana's red lines involve honesty/lying. My lines include anything that substantially doesn't allow me to work and being pressured into doing things I don't want to do.
The reason is simply that there are so many things, little and big, that can cause annoyance. Just being around someone too much can be annoying, for example.
Just last week I was in a really bad mood. I was going through a big move internationally to Tel Aviv, which means I wasn't getting good sleep, I wasn't eating well, I was changing my circadian rhythm (by 10 hrs), everything was flying all over, and I had a lot on my mind.
In addition, I wasn't taking my supplements because I was so busy! I started becoming more negative and projecting it onto my partner. It's funny because I knew that the problem wasn't her, it was me, but there was nothing I could do mentally to change the situation. I knew I just had to take my supplements – and when I did, everything got better!
Your energy/demeanor is contagious. When you are in a negative state, that negative energy projects onto your partner, just as when you're in a positive state.
For me and Eliana, without our health hacks, we'd both be negative nancies for much of the day and think about how we're both right and the other person is wrong. With the right regimen, that negativity evaporates.
Eliana and I have both learned to take ownership of our moods and control our emotions more effectively through gene-based health. It's shocking how much control you actually have over how you feel on a daily basis, in terms of using diet, lifestyle, and supplements!
Eliana and I have also tried to change our moods with psychological will power and therapy, but unfortunately, it didn't work for either of us.
What is an Alpha Male?
Let me take you back to before I was in a relationship…
I was anxious, had sleep issues, and I was depressed – which all make for poor chances of being in a good relationship.
When I was working on fixing my issues to better my chances of finding love, I heavily researched the HTR2A gene and its effects.
The HTR2A gene is known as the serotonin gene and depending on which genetic variant you have, you may be more (or less) naturally predisposed to exhibit socially dominant and leadership characteristics. For men, these traits are generally seen as attractive when dating and studies showed that men with these traits were more likely to get a second date.
Alpha males get a bad reputation, but a true alpha male is someone who is not afraid or anxious, or at least less so than the norm. They are not afraid of going up to a woman that they like and asking her out, apologizing to someone that they are dating, going after what they want in life – whether their friends or family approve of it or not, and most importantly acting the way they desire. They don't put on as many pretenses because they aren't as afraid or anxious about what people will think about them.
What would your life be like if you weren't afraid or anxious? Or at least had lower levels of these emotions.
Well, serotonin plays a key role in your fears and anxieties in life. We all have fears and anxieties, but it's a question of degree. Some people chase their dreams and act how it feels natural to them, while others live a life in fear about what other people will think.
So how did I go from being anxious and apprehensive to an alpha male in a healthy relationship?
The Key To A Healthy Relationship: Your Genes
My HTR2A variants showed that my serotonin was not functioning optimally for dating and I needed to increase my levels to find more success in my dating life.
For me, I personally microdose with psychedelics and take 5HTP to improve the functioning of this receptor and the serotonin system as a whole, and I have found they make me better at dating and relationships by being more relaxed. Psychedelics bind to these receptors quite strongly, and they stay there for a while, which is why the effects stay after you take them.
Interestingly enough, when I started to get to know leaders in the alternative health world, I was shocked to see that microdosing psychedelics is quite common among them – even more so than the silicon valley tech scene.
This is my own personal experience and I am not making a recommendation to microdose psychedelics (for legal reasons). However, I do recommend 5HTP and sunlight.
You see, when you decrease anxiety and improve your mood, your dating and relationship success will likely see huge improvements.
Reading my mood report and the personalized blog posts on SelfDecode reminded me last week that I should really be taking 5HTP and lithium orotate when I am experiencing a lot of stress.
How often do you see people get negative for the smallest reason? I see it all the time, and that used to be me, and it also used to be Eliana, but now that only happens when we forget our supplements 🙂
Whether you're looking to have a successful dating life or looking to improve your current relationship, the answer just might lie within your genes.