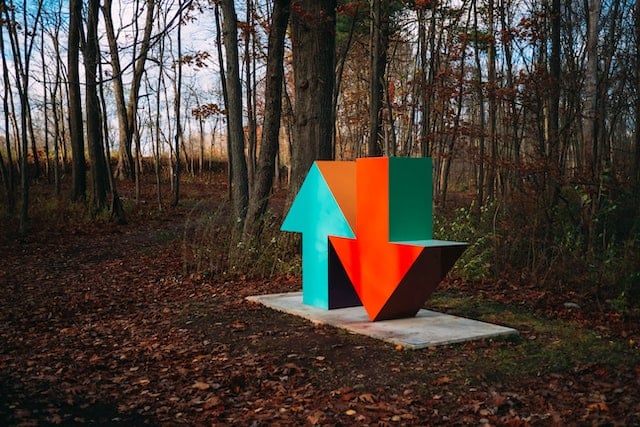 Lab Tests I Track Regularly
Cardiovascular and kidney health are two of the most important areas in health in terms of the scale of mortality. Also, they are easily trackable and you can slow down the disease progression by quite a lot through supplements and lifestyle. I can feel amazing, but you don't necessarily feel that you are getting cardiovascular or kidney disease.
Most of the time, people only find out very late in their development. For example, 9/10 people with kidney disease don't know they have it – and 1/7 adults in the US have it.
This list is not exhaustive, but these are the tests that I like to measure more often – ideally every 4 months.
General Health:
Weight
Blood Pressure – CVD, Kidney – blood pressure cuff
HRV – Oura
Heart rate – Apple watch
Sleep length & quality (REM, Deep) -through Oura and Apple Watch
Oxygen %
Urinary pH – Longevity
Ketones
Complete Blood Count (CBC):
Glucose control/insulin sensitivity:
Fasting Glucose – Diabetes, CVD
HbA1C – Diabetes, CVD
Insulin – CVD
Blood minerals:
Inflammation:
Hs-CRP – CVD, Kidney
Ferritin
Lipids/Lipoproteins/Cardiac:
Triglycerides
LP(A)/Lipoprotein(a) – CVD, Kidney (casual and marker)
APOB – CVD
LDL-C – CVD, Kidney
VLDL – CVD
HDL
LDL particle number and size – CVD
LP-PLA2 – CVD
Hormones:
Total Testosterone
Free Testosterone
DHT
DHEAS – CVD, Kidney
SHBG
Estradiol
Free T3 – CVD
Total T3 – Thyroid, Kidney, CVD
Total T4
Free T4
TSH
Kidney:
Cystatin C – Kidney, CVD, Mortality
BUN/Urea (CMP) – Kidney
Creatinine (CMP) – Kidney
eGFR (CMP) – Kidney
Urinary protein – Kidney
Albumin urine – Kidney
Liver:
STD panel:
HIV
Chlamydia
Syphilis
HSV
Pancreas:
Nutrients (serum):
Zinc
Copper
Folate
B12
Vitamin D
Selenium – Kidney
Chromium – Kidney
Molybdenum
B1/Thiamine
B2/Riboflavin
B3/Nicotinic Acid
Biotin
Vitamin E
Vitamin K
Cortisol
Heavy Metals:
Lead
Arsenic
Cadmium
Mercury
Aluminum
Muscle:
Less frequent tests
These are good to check less frequently:
Fructosamine
VO2 max
Bone density (Dexa scan)
8-oxoguanine
TMAO – CVD
Klotho
Carnitine
Plasminogen activator inhibitor-1 (PAI-1) – CVD
Von Willebrand factor
Fibrinogen
NT-proBNP
Circulating amino acids – glycine, alanine, glutamine, lysine, leucine, etc.
Sperm motility
OxPL-apoB (Oxidized phospholipids)
oxLDL – CVD
Carotid IMT (ultrasound)
Myoglobin
Anti-TPO
Anti-Tg
ANA
Anti-CCP
Rheumatoid factor
IgA
IgE
IgG
IgM
Complement C3
Complement C4
CH50
Cortisol – CVD
Calcitriol (1,25 Vit D)
IGF1 – Kidney
Pregnenolone
Prolactin
Parathyroid hormone (PTH)
LH
FSH
Aldosterone
VIP
Qualitative Measures That I Track
I keep a close eye on these metrics, many of which are qualitative, but I am still quite aware of all of these.
Make sure to check this post on 10 essential blood tests to get.
Sleep quality
Time it takes to fall asleep
Number of midnight wakings
Waking up feeling refreshed
Cognitive function
Reasoning – my day involves a lot of reasoning
Reading comprehension – my day involves a lot of reading comprehension
Verbal ability (including number of filler words used)
Attention – I need to be focused in the day
Alertness
Working memory (including keeping track of volleyball scores)
Memory – I am required to memorize a lot of information
Mood
General mood
Anxiety
Stress tolerance
Insecurity
Negative thoughts
Anxious behaviors – including how much I fiddle with hair, nails, eyebrows, lip biting, etc…)
Energy
Energy levels
Motivation
Sex drive
Exercise tolerance
Exercise performance
Stamina
Gut health
Other
Frequency of infections or feeling close to getting one and recovery length
White hairs
Wrinkles
Body composition
Tinea versicolor infection