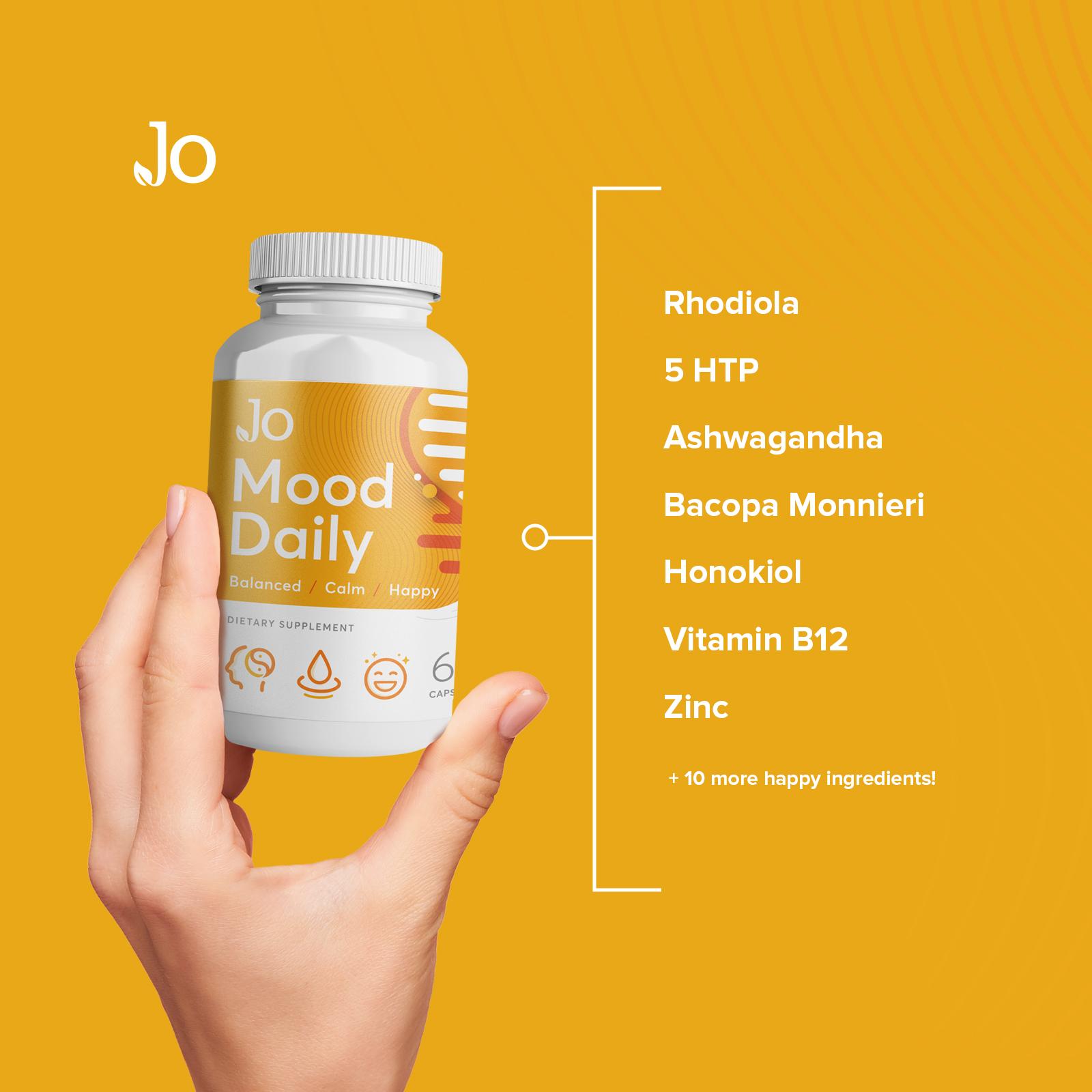 What if you could feel good every day?
When you're feeling stressed, anxious, or mentally fatigued, it can disrupt your entire life. If the simple task of getting out of bed already feels difficult, trying to find real answers on Google is like climbing Mount Everest.
I was constantly depressed, anxious, and struggling with brain fog and mental clarity.
I spent countless hours searching for anything to help, and I can confidently say I've pretty much tried ALL the supplements that claim to help with mood. At one point, my kitchen shelf was packed with 34 bottles all promising to lift my mood – a few helped, most didn't.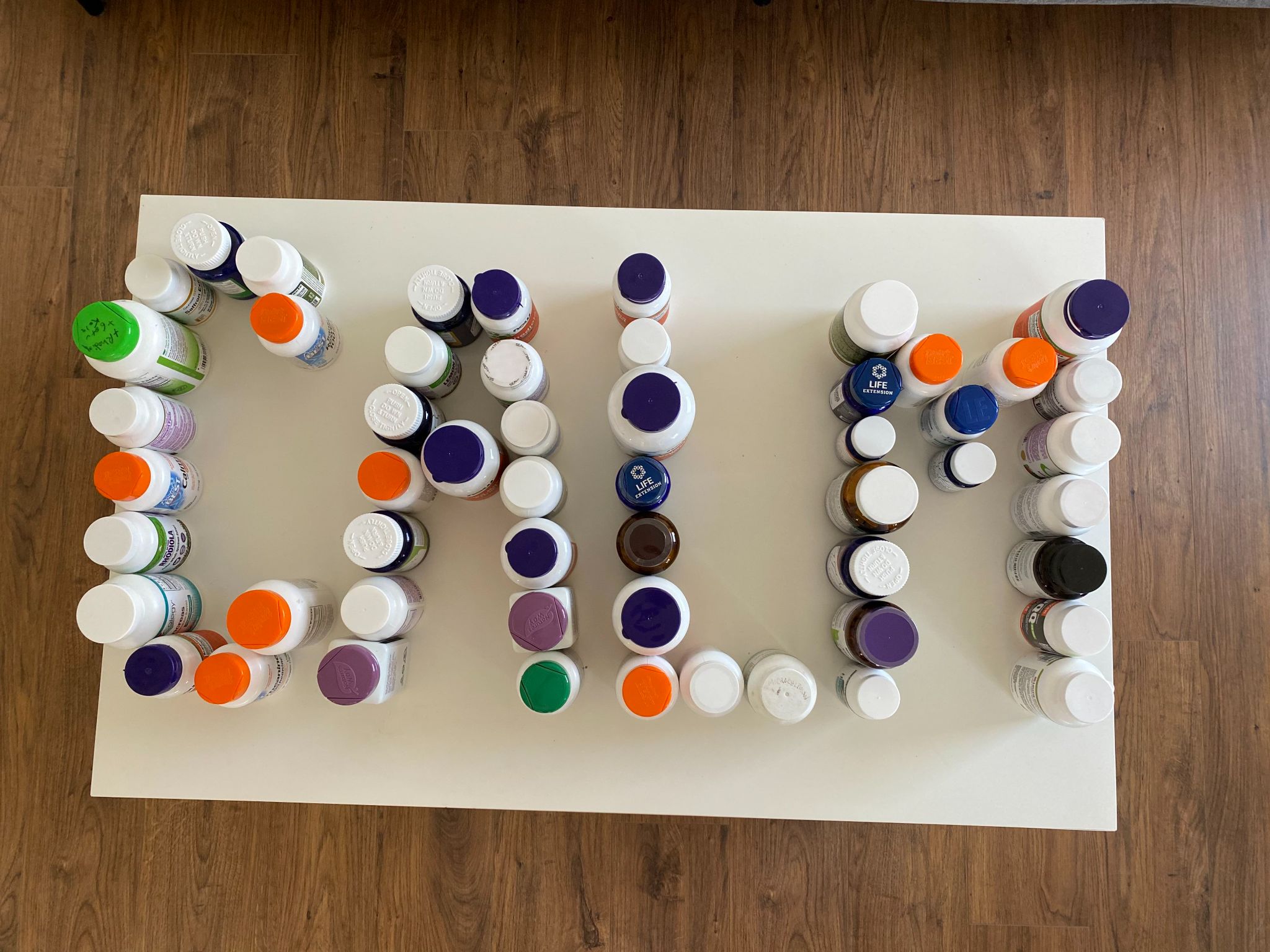 After years, I finally found a combination of supplements that, when taken together, helped with my mood, but I still felt like there was a better solution out there.
I kept asking myself "how can I simplify this process (the question I ask myself about everything in life – hence entrepreneurship) and not spend thousands of hours and dollars on multiple supplements?"
So I created my own.
Jo's Mood Daily combines 17 ingredients that work together to make every day a happy day. This mood supplement has been a life-changer for me. I got rid of all my other mood supplements and only take this one now. My brain is clearer than ever before, and my businesses are thriving because of it.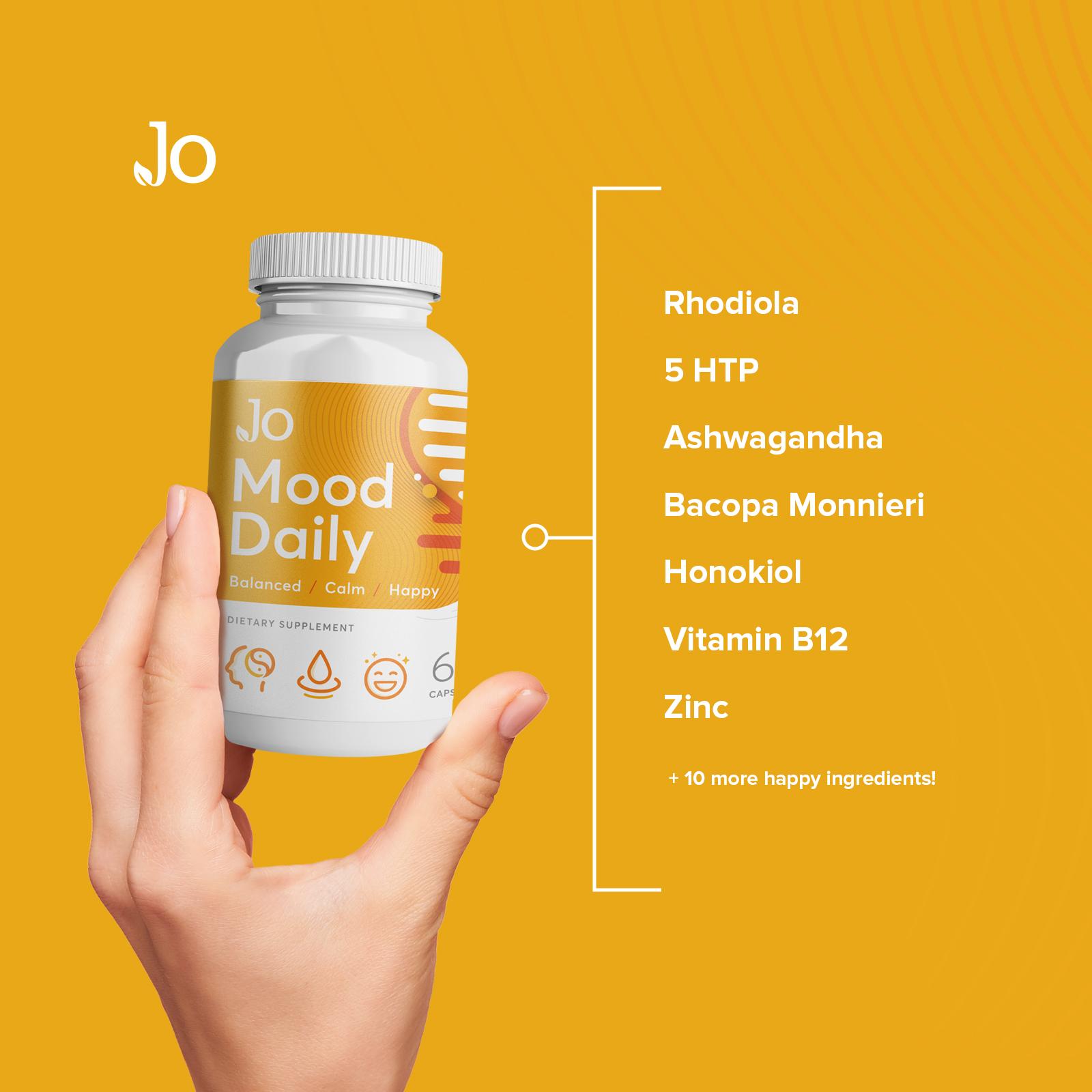 Introducing Jo's Mood Daily
Together with 21+ PhDs, MDs, scientists, and biochemical experts from SelfDecode, we've formulated a mood supplement to help you feel happy and calm.
So, how is this different from anything else?
Unlike other formulas, we don't only focus on one way to boost your mood.
For example, some supplements help with mood by boosting only one neurotransmitter – like serotonin. But if your low mood isn't caused by low serotonin, that won't help you. In fact, it could actually backfire!
Because only boosting serotonin can lower your dopamine levels, which is another important neurotransmitter responsible for your mood.
With Mood Daily, we focus on multiple neurotransmitters and hormones that affect your mood so that your whole complex mood system is optimized.
That's why our formula improves over 15 pathways to elevate your mood.
Each of our 17 ingredients are carefully chosen to support your whole system.
Together, they form the perfect blend to help you feel balanced, calm, and more in control.
Now, there's no need to stock up on multiple supplements… one pill will help you stay positive throughout the ups and downs of the day.
Mood Daily will put a smile on your face, and seriously change your life.
You can pre-order your bottle of Mood Daily TODAY.
Plus, for our pre-orders, we're offering FREE shipping for US customers! We only have 1000 bottles available, so secure yours now before it's gone!