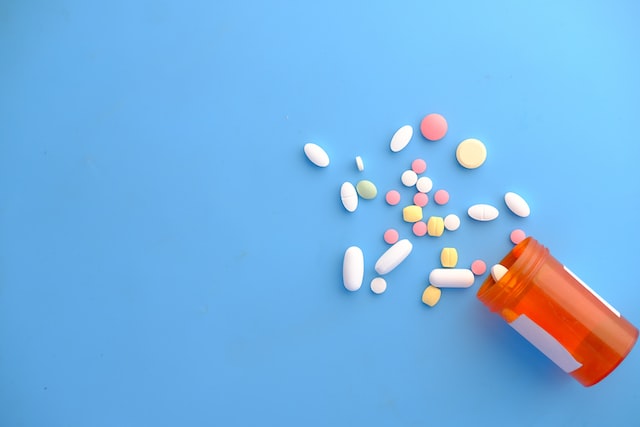 When people find out how many supplements I take a day, they always ask me: "aren't you afraid of how they will interact together."
The short answer is no, in part because I know what I'm doing. In general, I don't recommend people take more than 10 to 20 supplements a day unless they really know what they are doing and are testing themselves frequently.
I am pushing the boundaries, and I know that I'm pushing the boundaries, but I treat it more like a sport and I don't think other people should do as I do.
For me, I want to see how much I can improve all of my blood and subjective health parameters to be optimal, and also how many supplements I can max out on until I start seeing more negative than positive effects.
Historically, I took around 25 supplements a day in the past decade, whereas now I am at 100. I might go back to 25 one day or I might stay at 100 or even go higher.
I am doing as many blood tests as I can to see if more is better – or worse. I used to do a blood test on average once a year, but now I am trying to get as many as I can.
If I see that certain markers are not improving, or I experience any negative side effects, I have no problem reducing the number of supplements that I take by removing the culprit of the negative results from my regimen.
But again, I am treating this as a sport to see how much I can optimize, and I am certainly not encouraging or recommending others follow my approach.
The same goes for my mega-dosing experiments. I do not recommend them to people who are not professional optimizers.
With that said, I wanted to educate people on what negative interactions between supplements exist, since it is a topic I frequently get asked about.
Negative Interactions With Drugs
First things first. One reason I am personally not afraid of taking many supplements is because I don't take drugs with them.
When you are taking both drugs and supplements, you need to be really careful. This is because drugs act in a very specific way.
Many natural substances can alter metabolic enzymes and that can be dangerous by increasing or decreasing how much a drug is absorbed.
There are many other interactions to be afraid of, including blood thinners if you are on blood thinning medication. Many natural substances thin the blood.
Serotonin overload can also be a problem if you are taking an SSRI, combined with any natural supplement that increases serotonin.
Taking dietary supplements with drugs can be dangerous, so extreme care should be taken in this regard.
Supplement to Supplement Interactions
There is some potential for supplement interactions, and I will list the main ones that come to mind.
Blood thinners
Many supplements thin the blood, and this can be dangerous if your blood is too thin. In general, this is more of a problem if you are taking aspirin or pharmaceutical blood thinners, but even if you take too many supplements you can still thin your blood too much.
Taking blood thinning supplements with surgeries can also be quite dangerous.
If you get an injury from a sport, it can be dangerous because your blood won't clot as easily.
For this exact reason, I don't take ginkgo biloba, vinpocetine, or high dosages of fish oil (I limit it to 2g/day).
I once ate a lot of cod liver, which thinned my blood quite a lot! I started to bruise easily and my platelets were low (114)!
For this reason, I keep an eye on my platelet count and other factors that measure how thin my blood is. In general, I like my platelet count around 200-230.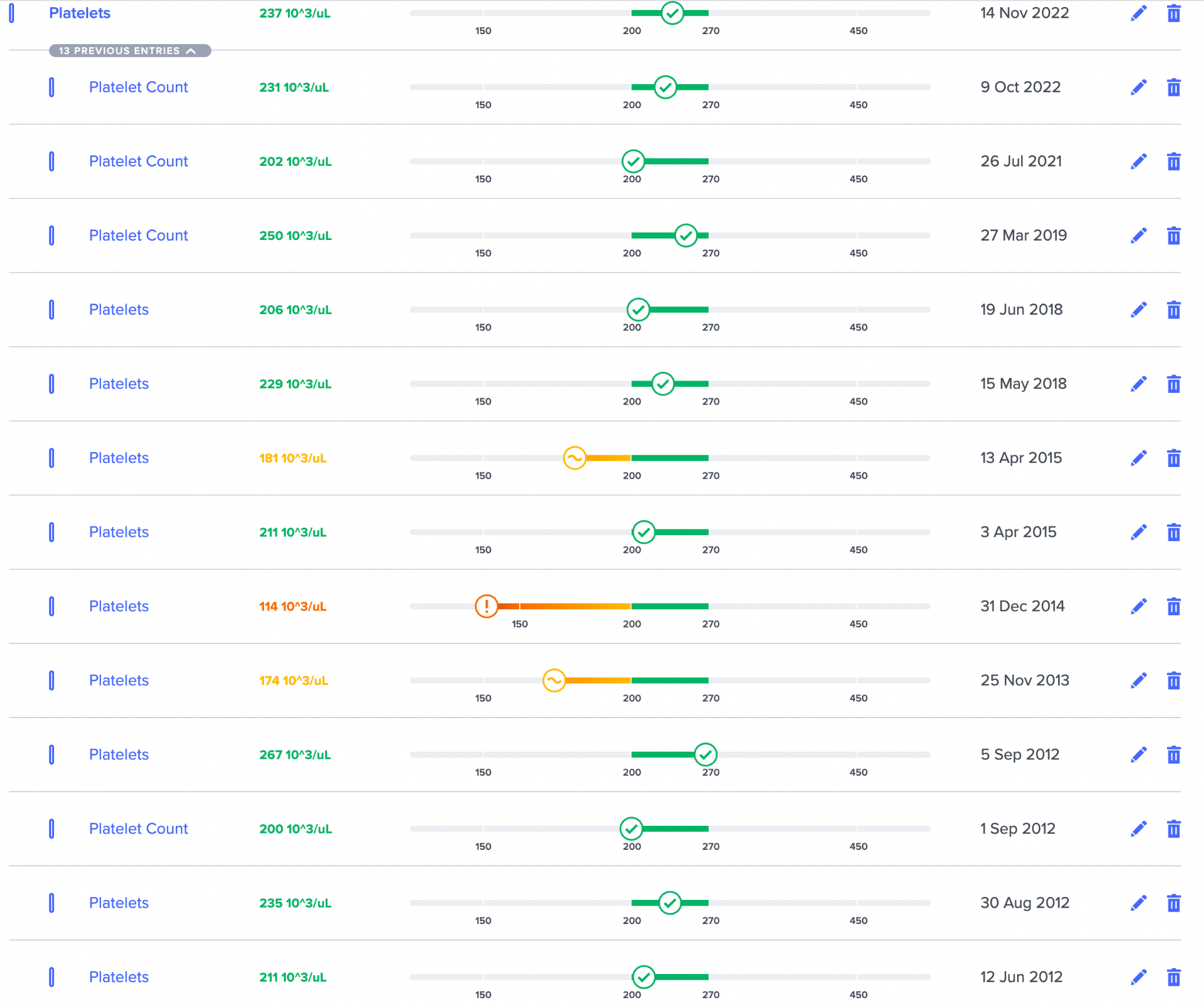 Genetically, my platelet counts are typical and if I stopped taking all supplements, it would probably go to around the high 200s.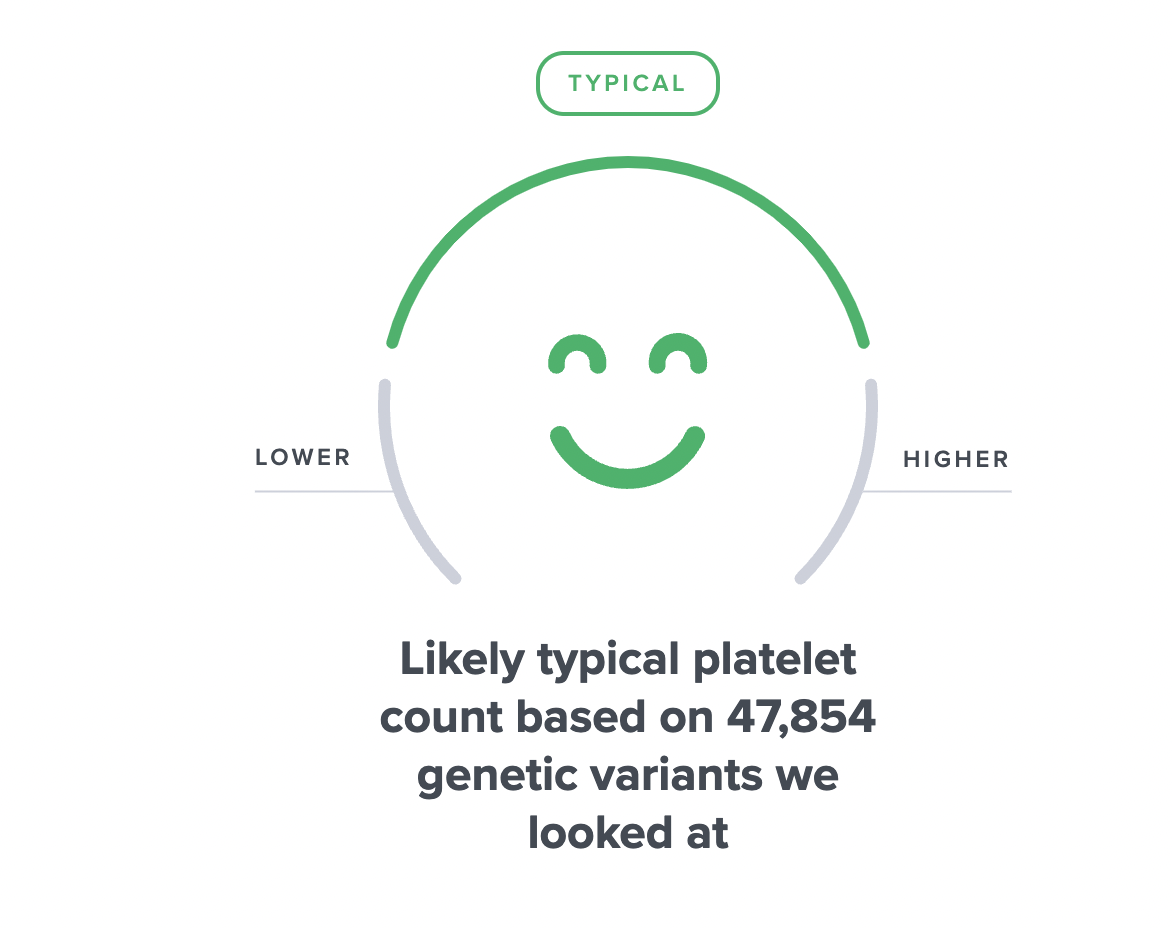 Kidneys
A minority of supplements can be tough on the kidneys. Most supplements are kidney protective, but there are a few supplements that I was thinking of taking that I decided against due to potential kidney issues.
Sometimes people can react in strange ways to supplements.
I once took a high dosage of kidney glandular and got some pain in my kidneys.
Too much Selenium, Copper, Chromium, Vitamin C, Cranberry, Licorice, or Cat's Claw can sometimes be problematic for the kidneys.
I haven't personally experienced any kidney abnormalities from supplements.
I check my kidneys regularly to make sure that they are working well – I check cystatin C, which is the best kidney test.
Liver
Most supplements are liver protective, but taking too much of a given supplement, like green tea extracts, can sometimes cause liver damage,
I've only experienced high liver enzymes once, and that was as a result of consuming a lot of cinnamon bark. Once I stopped, my liver enzymes (AST, ALT) went back to normal.
I also measure my GGT, which is a marker of oxidative stress.
Last, I do an ultrasound of all my abdominal organs to see any kind of abnormalities.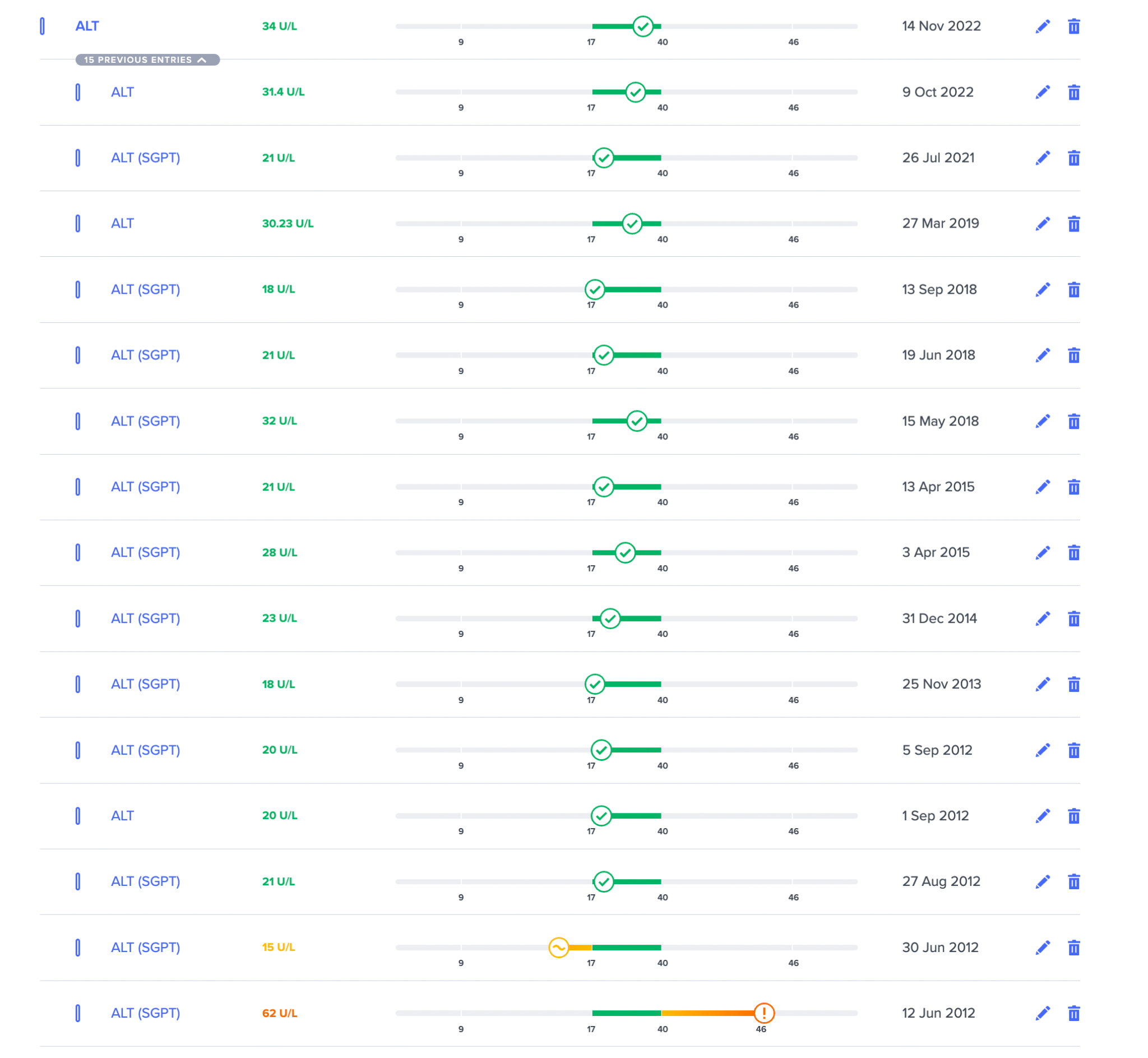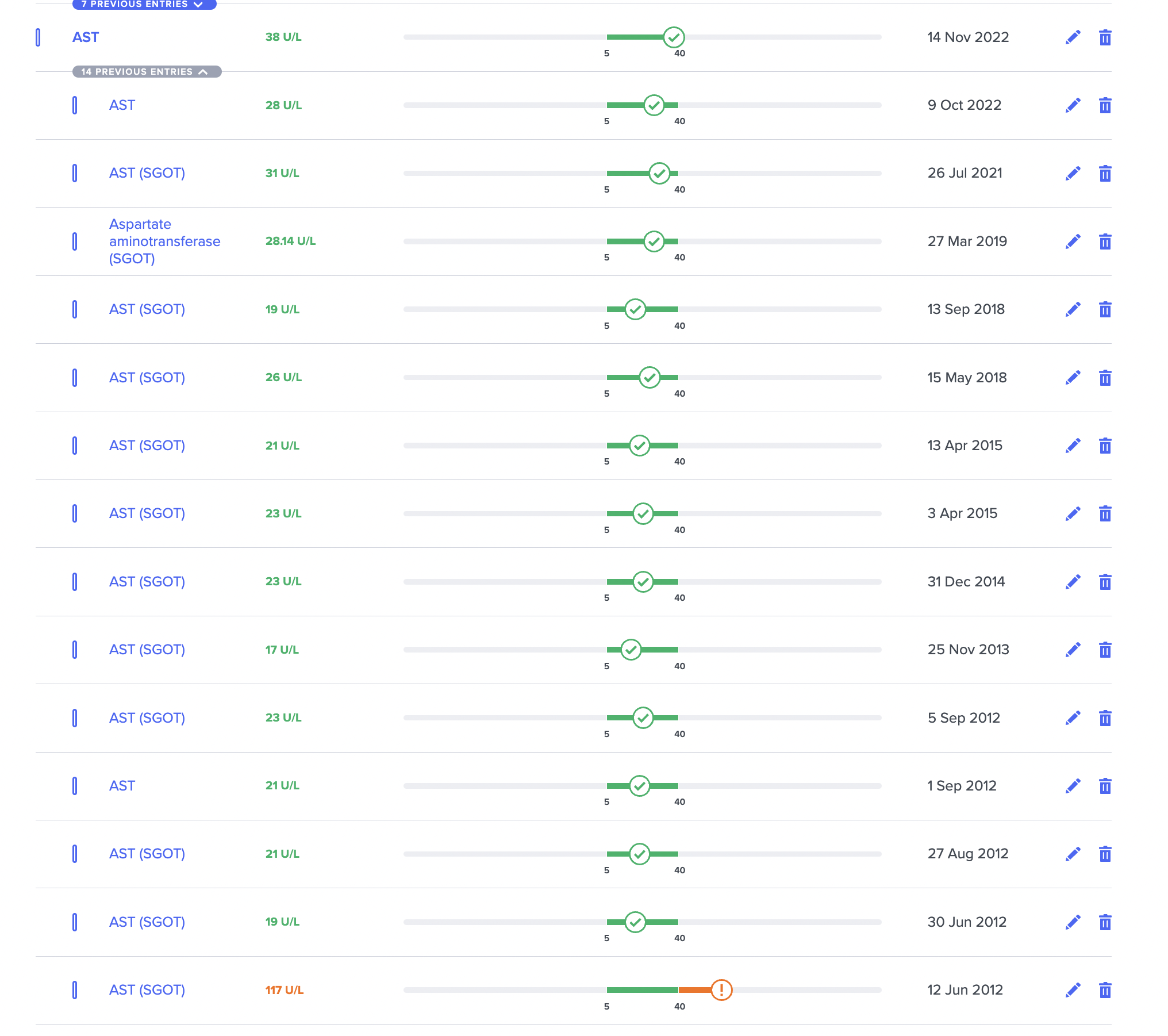 Low blood pressure (hypotension)
Low blood pressure could be an issue if you're already suffering from it.
I personally don't experience any blood pressure issues from the number of supplements I am taking, and it could be because I am predisposed to higher blood pressure. A lot of my health behaviors bring my blood pressure down.
I do check my blood pressure every so often with a home blood pressure cuff, and it's in the optimal range at 110-115/70-75.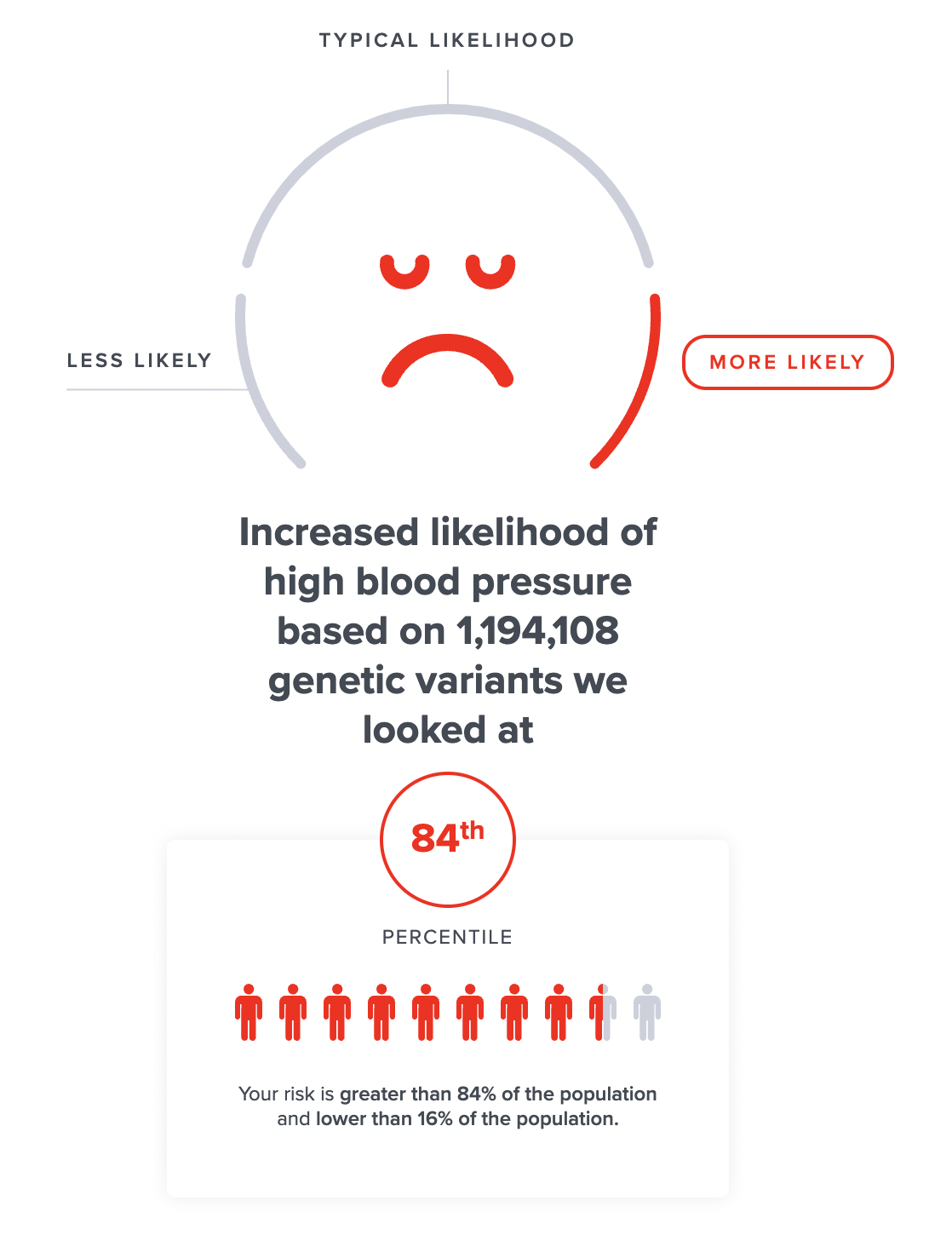 Low blood sugar (hypoglycemia)
A lot of supplements decrease blood sugar, so theoretically, they can decrease it too much, but I've never had that issue.
I keep track of my fasting blood glucose and HbA1c to see how my blood sugar is. Generally, the lower the HbA1c, the better.
I'd like to get mine down to 5.0%. Each 0.1% point is actually significant.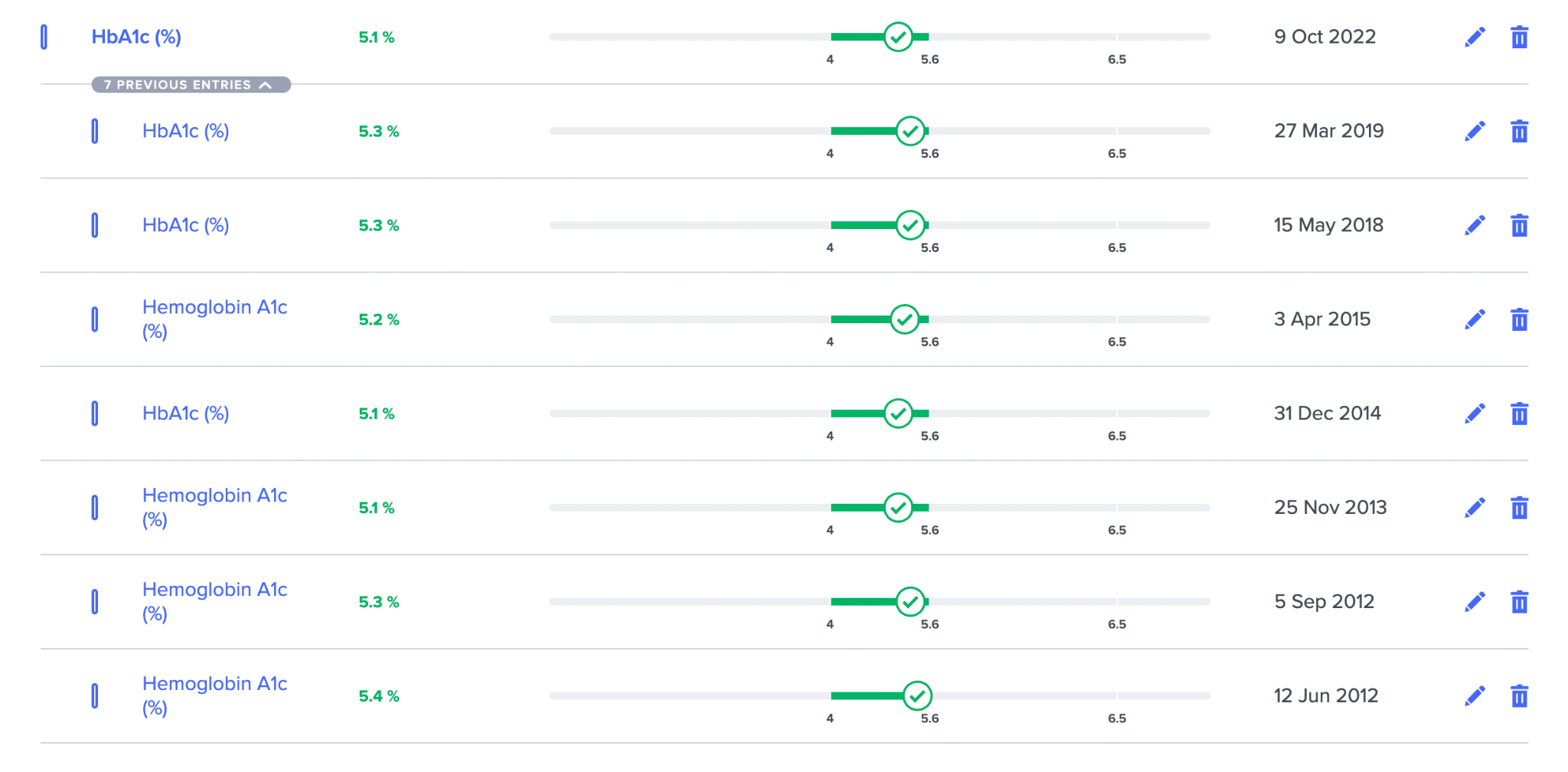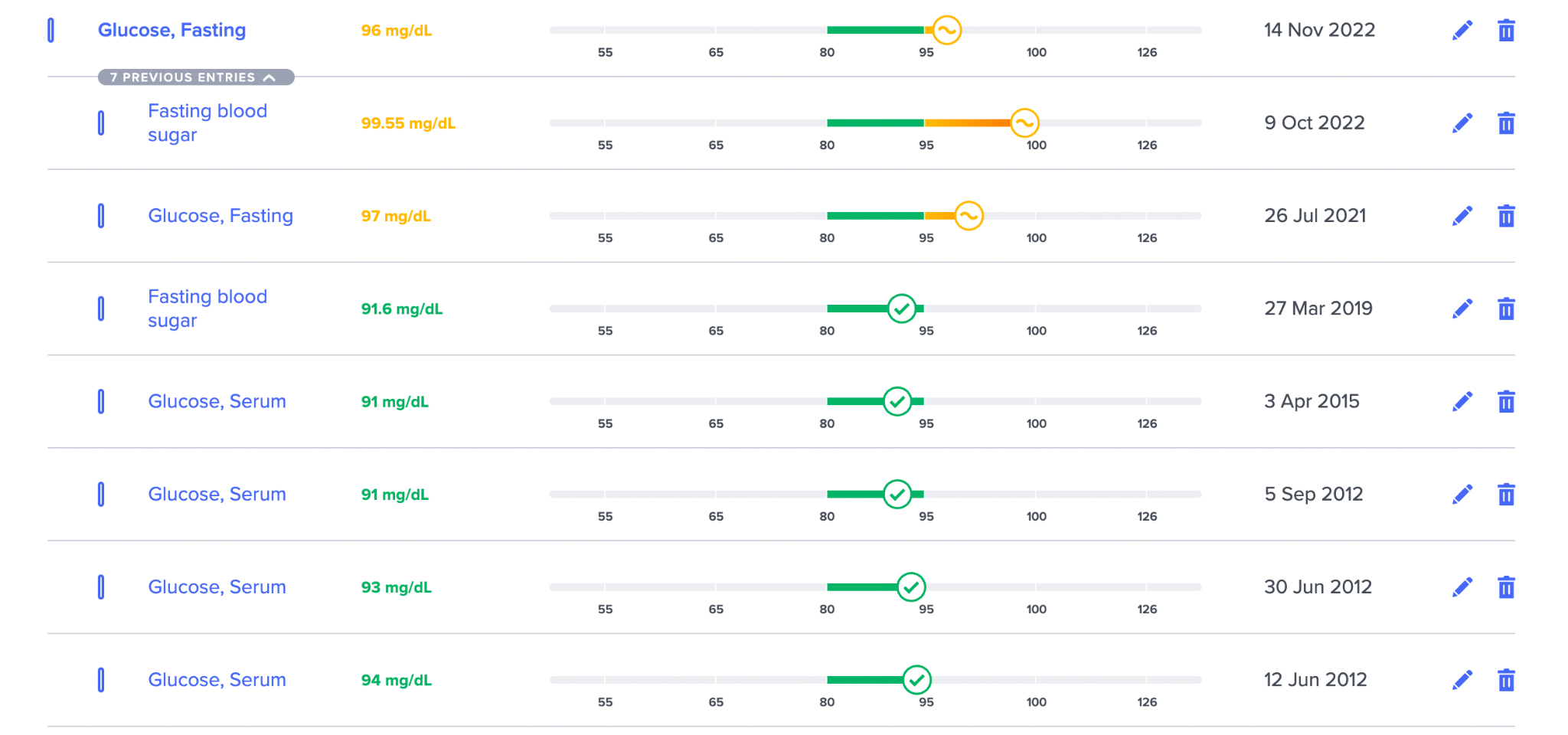 CYP enzymes
Many supplements change CYP enzymes and this can affect how other supplements are metabolized.
I haven't seen any evidence that this is a problem with supplements, but rather this can be very problematic with drugs.
Neurotransmitters
Too much serotonin, acetylcholine, GABA or dopamine can be an issue.
Out of these, serotonin is the most problematic as it can cause serotonin syndrome.
However, this isn't really a problem with dietary supplements as long as it's not mixed with drugs.
You can get too much serotonin, but not with normal dosing of supplements. And if you do get too much, I've never heard of anything fatal with only dietary supplements.
Nutrition
Some supplements can change the absorption of other nutrients and minerals.
Copper and zinc, or calcium and magnesium compete with one another.
There are many other examples of interactions between supplements in this regard.
Therefore, I do measure all of my nutrient levels to make sure that I am optimal in this regard.
In general, this is not as big of a problem as people think unless you are taking higher dosages of a given mineral. I am not taking high dosages of any mineral.
Iron
Iron deserves its own section because some people are very deficient and some people have too much.
Many supplements can block iron uptake, while others can increase iron levels.
For this reason, I do measure my iron and ferritin levels to make sure they are in the optimal range.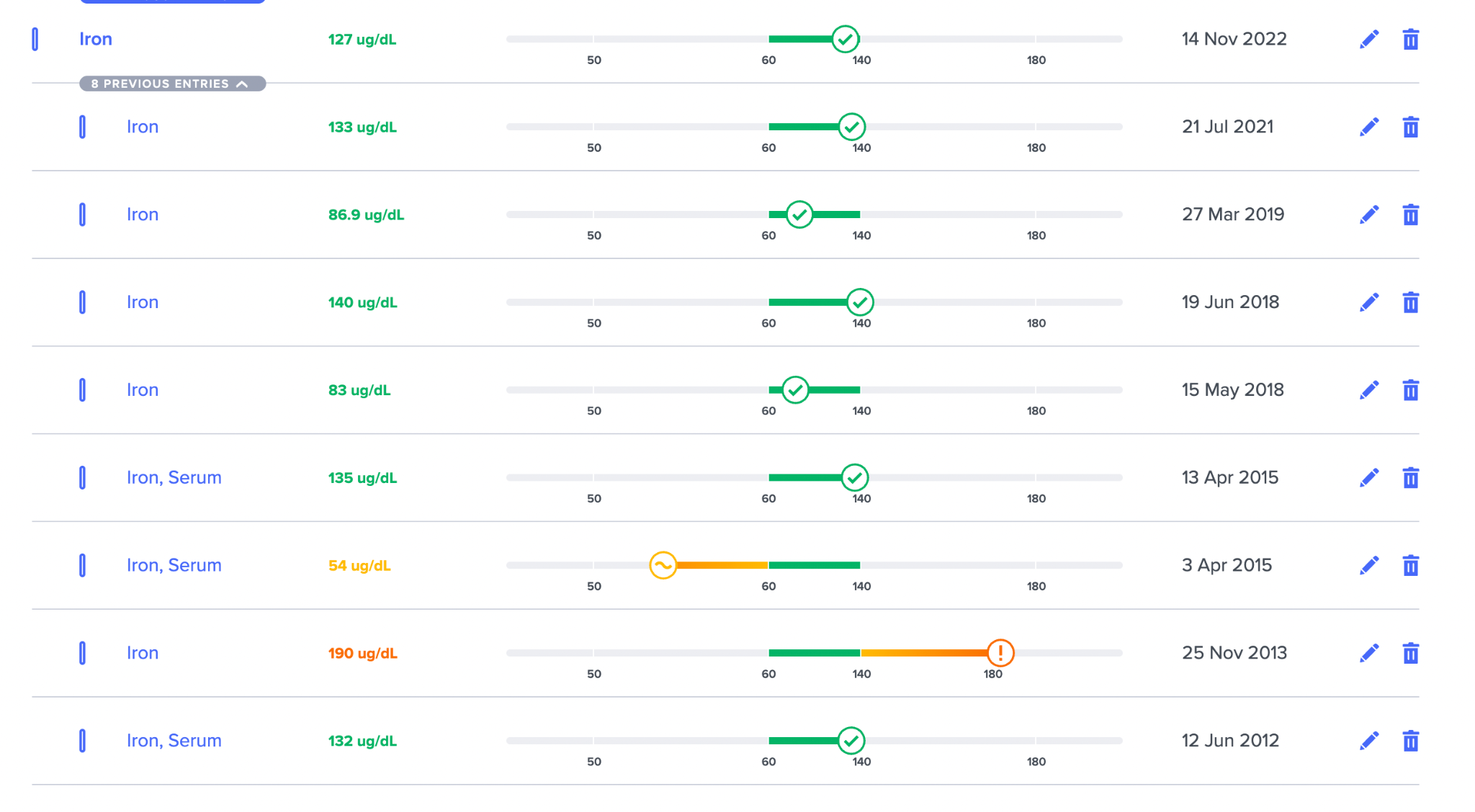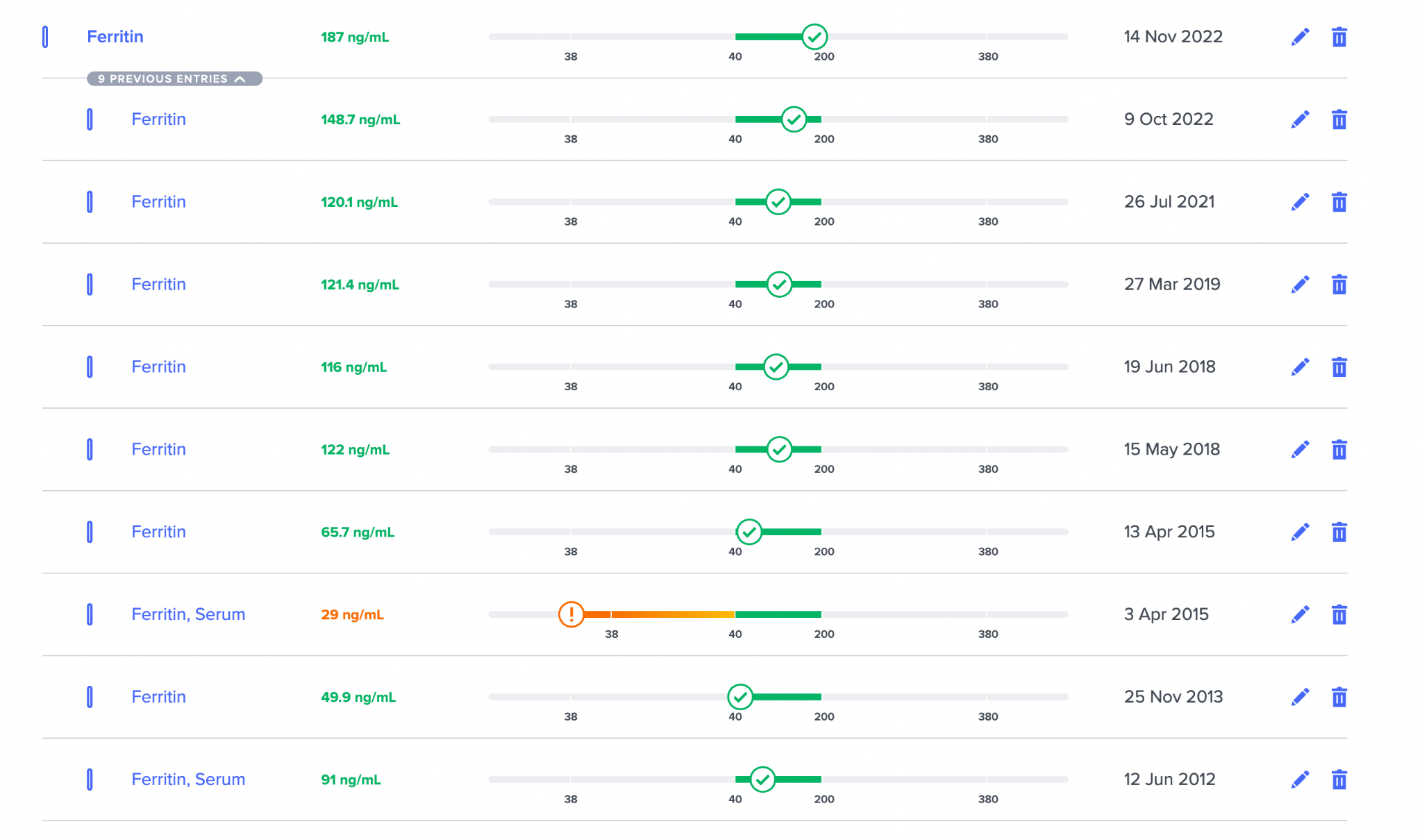 Sex Hormones
Many supplements inhibit or increase various hormones, including testosterone and estrogen.
I make sure to measure my levels to make sure they are in an optimal range.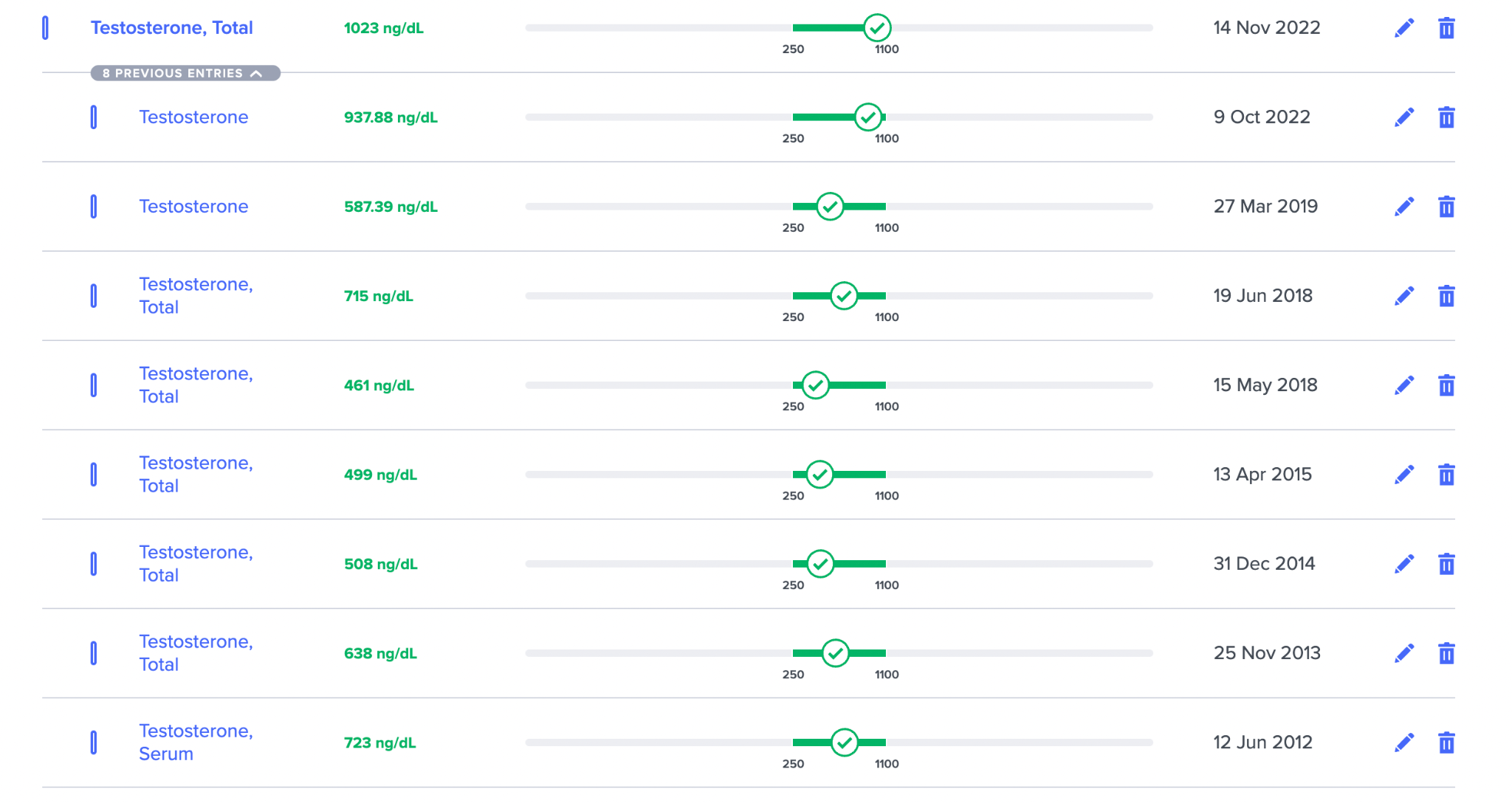 Thyroid hormones & Cortisol
Some supplements inhibit or stimulate thyroid hormones or cortisol. Additive effects can be problematic in people who are already high or low in their thyroid hormone or cortisol levels.
I measure my TSH, total T4, free T4, total T3 and free T3, as well as my cortisol.
Cortisol

TSH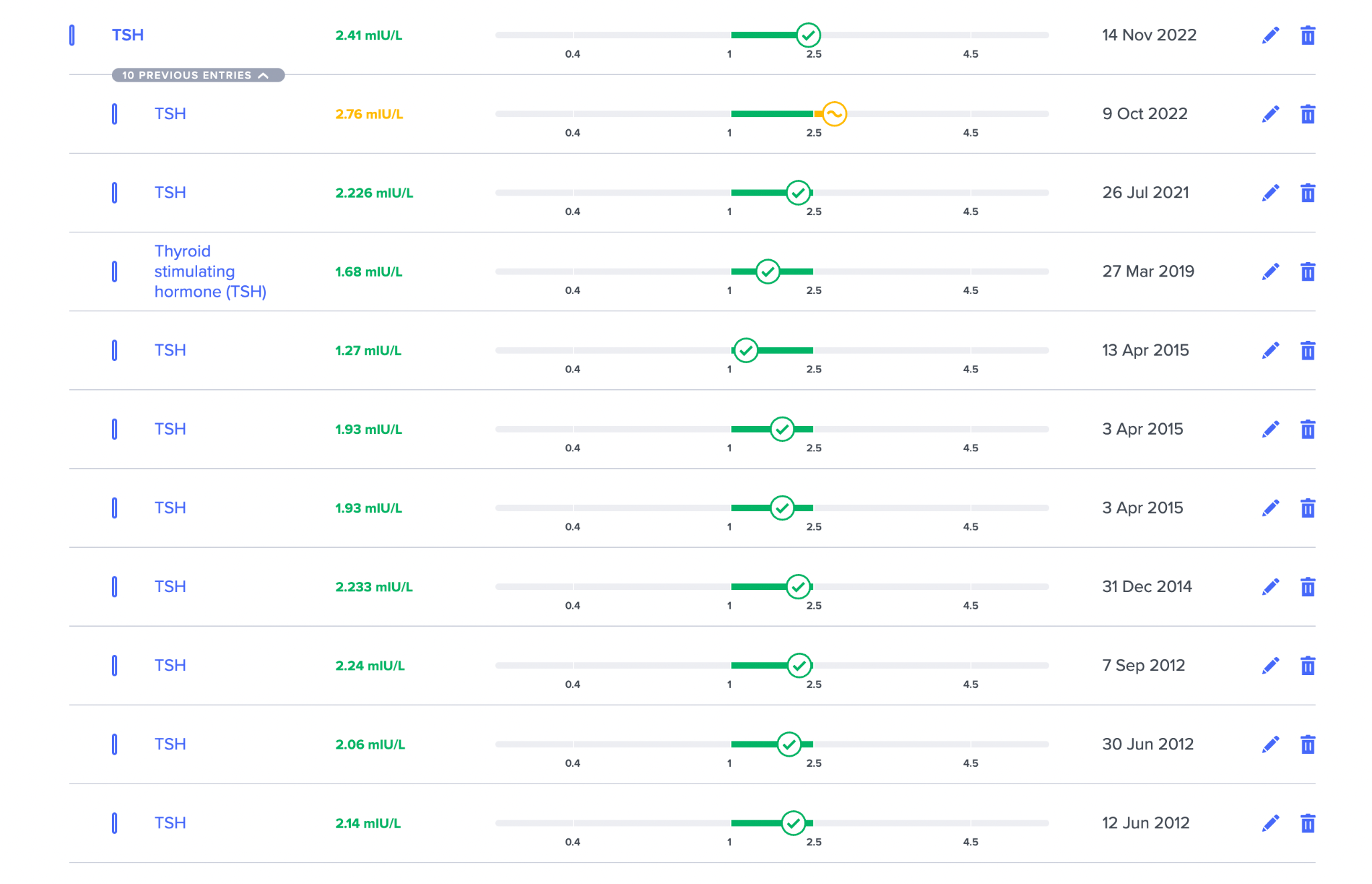 Total T4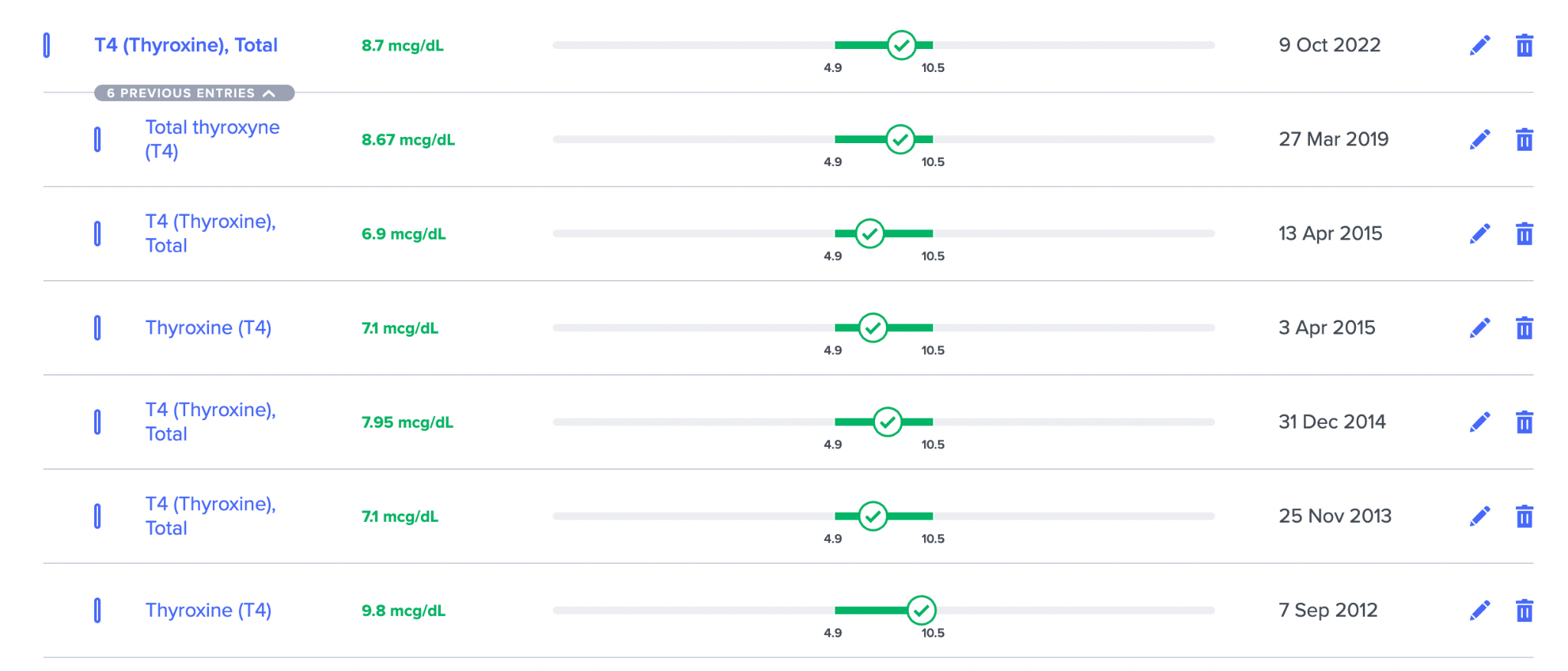 Free T4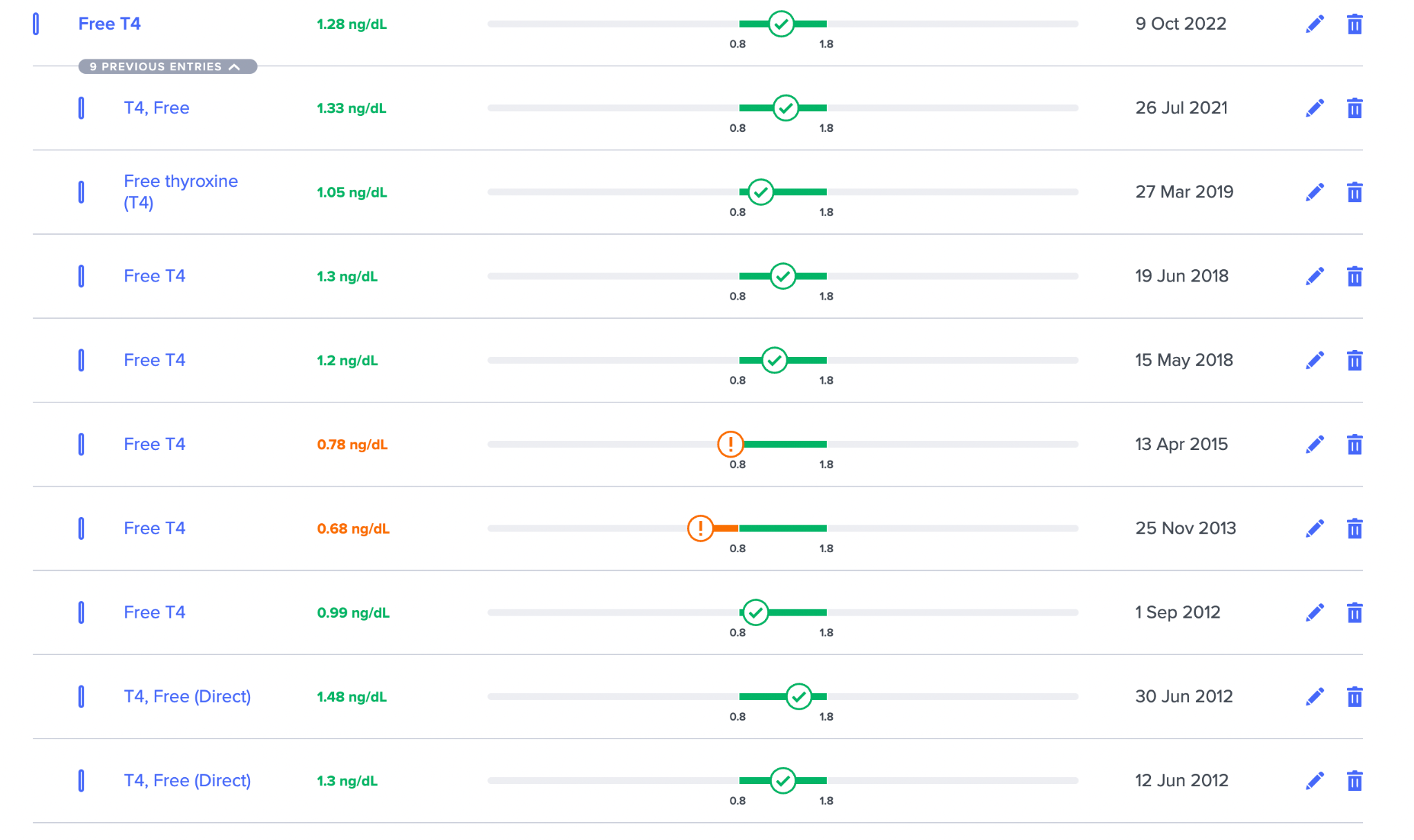 Total T3

Free T3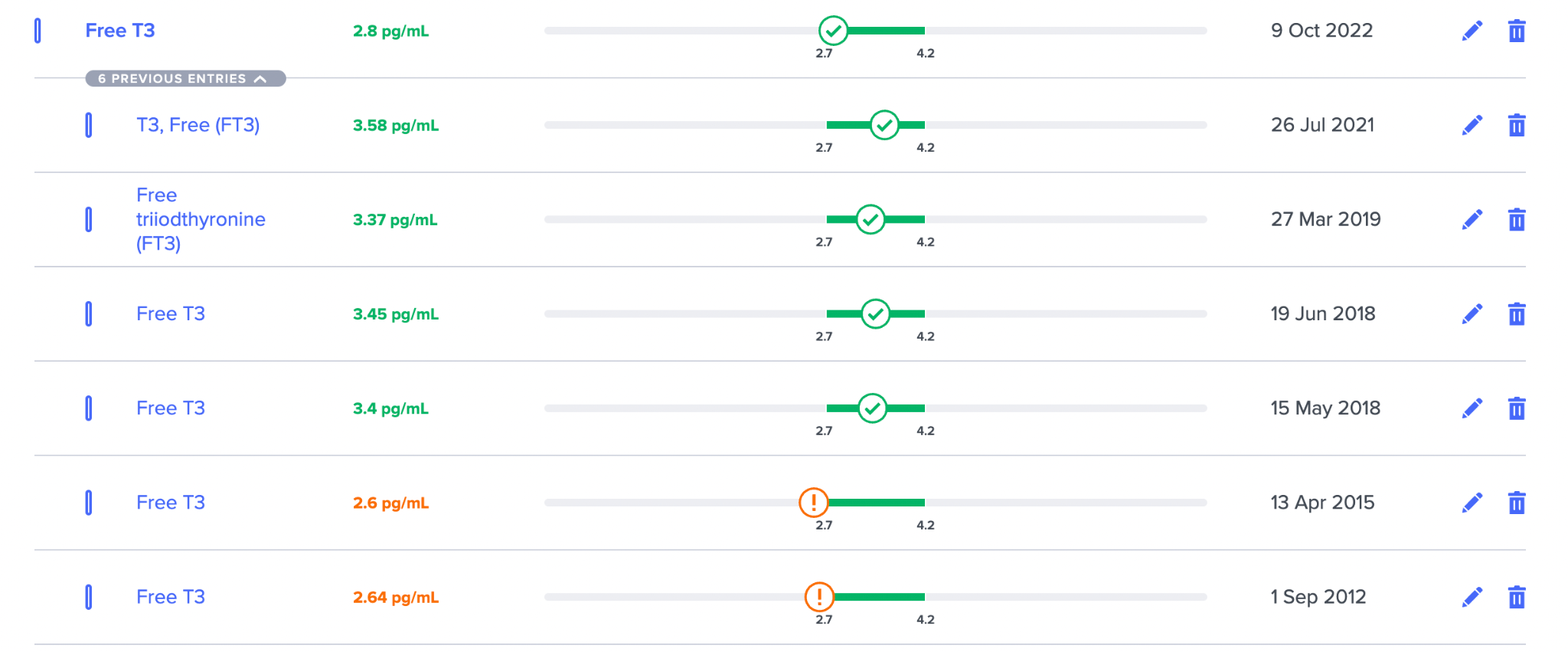 Wound Healing
Most supplements tend to lower inflammation, which is usually good, but there are negatives to that.
Lowering inflammation can also mean wound healing is impaired or that your immune system is not as alert or active to fight against infections.
With regard to infections, this is usually not a problem because supplements also have antimicrobial effects to prevent infections.
However, slowed wound healing is a potential negative if taking too many supplements that are immunosuppressive.
Keep in mind that many supplements also stimulate the immune system, so it's not a problem unless you overdo the immunosuppressive ones.
Immune Stimulation
Some supplements can stimulate the immune system, so if you are prone to autoimmune conditions, you shouldn't go overboard on these.
SelfDecode is really good at pointing you to the supplements that will suit your unique needs.
Other
There's potentially other impacts of taking too many supplements, but these can be spotted with blood tests or trackers.
Heart rate – some can increase or decrease heart rate. You can easily measure this with a pulse oximeter or apple watch.
Electrolyte balance – some supplements can have diuretic effects, which is why I measure my sodium and potassium.
Uric acid – many supplements decrease uric acid, while a few increase it. In general, you want to have this in balance.
Takeaway
As you can tell, most of the potential negative effects can be spotted with simple blood tests. In addition, most potential concerns are not a result of negative interactions, but additive effects of one and another.
I recommend that everyone gets a General Health Panel, which checks most of the tests discussed here. This will give you a baseline of your current markers, and then you can implement supplements into your life and monitor your labs.
If you're looking for a specific lab marker test, you'll most likely find it in our SelfDecode Labs Shop.
And if you're a SelfDecode Member, you can get up to 50% OFF your tests.