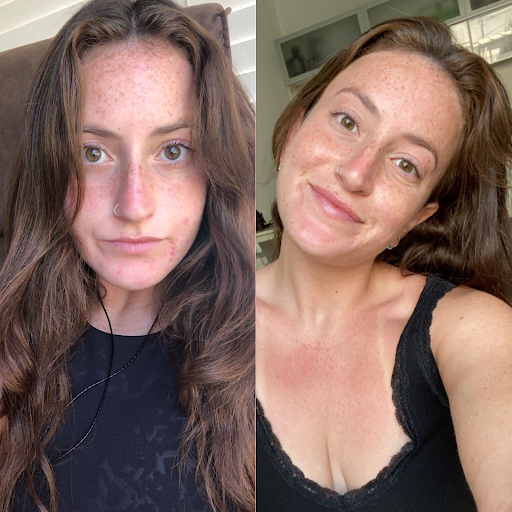 You all have heard from Eliana before, but today I've asked her to walk you all through how she solved her acne issues using SelfDecode's lab test analyzer tool!
A lot of people have been asking for a tutorial on how to use the tool, so I thought this would be the perfect example.
A while back, Eliana started to have some acne issues and couldn't get to the bottom of it. Then, she uploaded some lab test results to SelfDecode and just look at what she found…
Pretty crazy, right?! It's pretty surprising to see what was the cause of her acne problems, but now she knows exactly what to do to keep her acne under control.
Here's a before and after picture she shared that just goes to show what a difference it can make when you address the root cause of your issues: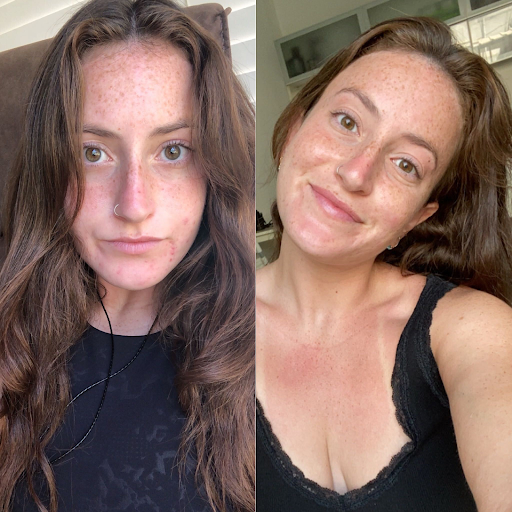 As you can see from Eliana's video, it's super easy to check your own results with our Lab Test Analyzer, so go ahead and sign up to get started today!
When you sign up for SelfDecode, you'll get FULL access to the lab test analyzer tool, along with personalized reports based on your genes. This ONE subscription will give you all the tools you need to explore your DNA and lab test results so that you can finally optimize your health to its fullest potential.
If there's ever a lab marker that you want to learn about and it's not in our system (it'll probably take you a while to find one…we have over 900!), but just send us a request to add it and we'll get it in our system right away.
We can't wait to hear how you use the Lab Test Analyzer to get to the bottom of your health issues.