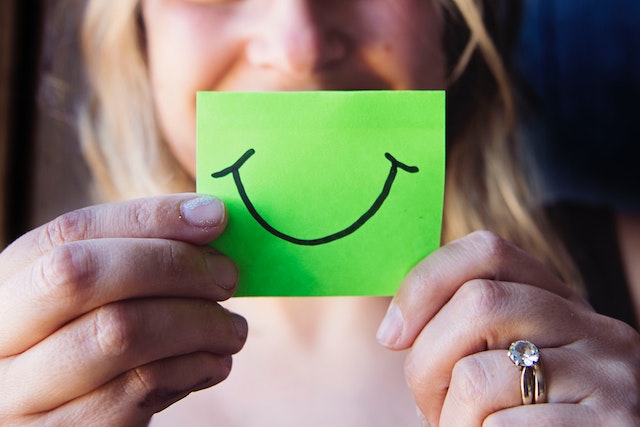 How to Read My Regimen
To save space, I won't detail exactly what it is doing, but I just bring down the general area that it improves. So if you see "mood", it means that said substance or approach is improving my mood.
I recommend this post: ​​My Regimen of 100 Supplements
What I Take To Improve Mood
Lifestyle
Sunlight
Sleep
Water (3.5L/day – a bit less than 1 gallon) (Mood, cognition, Lowers: hsCRP, WBC, Glucose, Sodium, Potassium, Calcium, Phosphorus, Hb, Hct, RBC, Urea, Uric acid, IgG+)
Exercise: Walking, Pushups & Yoga
Supplements
Why I take it:
Mood stability (Serotonin)
Sleep (REM)
T3?
Why I take it:
Mood (GABA, ATP/energy, Serotonin, Dopamine, Acetylcholine, Antioxidant) – Hippocampus
Immunity
Cardiovascular (Cholesterol)
Mitochondria
Gut
Cognitive function (Myelin)
Glucose
Why I take it:
Food tolerance
Mood (HDACi, GSK3bi, Serotonin, BDNF, CREB, GDNF, NGF, GABA, Dopamine, Norepinephrine, Endorphins, Antiinflammatory, Antioxidant) – Cerebral Cortex, Hippocampus, Prefrontal Cortex
Cognitive function
Wakefulness
Energy (Mitochondria)
Cancer (HDACi)
Gut (HCA2)
Inflammation
Cardiovascular health (LDL, APOB, TMAO)
Fat loss
Glucose control
Longevity
Muscle
Why I take it:
Mood (Serotonin, Norepinephrine, NPY, Endorphins, DRD1, DRD2, MAOAi, MAOBi, 5HT1A, Acetylcholine, BDNF, NGF, ATP/energy, NO pathway inhibition, Antiinflammatory, Antioxidant) – HPA axis, Hippocampus, Prefrontal Cortex
Wakefuless
Immunity
Longevity
Reaction time [R]
Why I take it:
Mood (BDNF, CREB, GDNF, Serotonin, GSK3bi, NMDA antagonism, AMPA/Kainate activation, Antioxidant)
Longevity
Sleep
Cognitive function (Myelin)
Kidney (low doses)
Bone
Why I take it:
Mood (Serotonin, Dopamine, Norepinephrine, SAMe)
Homocysteine, Methylation
Cholesterol
Fasting
Muscle
Myelin
Why I take it:
Mood (Serotonin, BDNF, Dopamine, MAOBi)
Cognitive function (Attention, Memory, Working Memory)
Cardiovascular (APOB, LDL, HRV)
Longevity
Sleep
Flu prevention
Bladder health
Hair (DHT(-))
Skin health
Diuretic
Muscle
Inflammation (STAT3(-))
Cancer
Kidney health (Urate)
Why I take it:
Mood (GSK3bi, BDNF, MAOBi, Serotonin, Dopamine, 5HT1A, 5HT2C, NMDA antagonism, Cannabinoid receptor 1, Antiinflammatory, Antioxidant)
Inflammation (STAT3i)
Cardiovascular health (LDL, APOB, LPa)
Cognitive function (Working Memory)
Antimicrobial, Antifungal
Cancer
Hair (DHTi)
Gut health
Kidney (p-cresol,)
Why I take it:
Mood (BDNF, GSK3Bi, Reducing glutamate, NMDA antagonism)
Immunity & Infections, Common Cold
Cardiovascular (LDL)
Cognitive function (attention, reasoning)
Glucose balance
Skin health
Inflammation (STAT3)
Gut health
Energy/Physical performance
Testosterone
Thyroid (T3 (+))
Vision
Bone health
Hair
Kidney health
Tinnitus
Oral health/Gums
Sleep quality and duration
Why I take it:
Mood (Dopamine, Serotonin)
Homocysteine & Methylation, Methionine
Cognitive (Myelin)
HRV
Kidney health (Uric acid, Urea)
Muscle & Exercise Performance
Why I take it:
Mood (Dopamine, Serotonin, Norepinephrine, SAMe)
Energy/mitochondria
Cardiovascular (reduces LDL, Homocysteine)
Cognitive function (increases Myelin, Adequate intake: verbal fluency, processing speed, sustained attention, and working memory)
Lowers Homocysteine, increases methionine, converts SAH to SAM
Why I take it:
Mood (Serotonin, GABAA Receptor activation)
Cognitive function (Reaction time, Myelin, Executive function, Attention, Spacial processing)
Longevity
Testosterone & Libido
Muscle
Cardiovascular (LDL, Heart rate)
Glucose balance
Inflammation (CRP)
Exercise performance (Power)
Why I take it:
Mood (Serotonin, Dopamine, IP3/DAG, 5HT2A)
Sleep
Cardiovascular (LDL)
Glucose tolerance
Mitochondria
Longevity
Why I take it:
Mood (Increasing GABA, Reducing Glutamate, Dopamine, Serotonin, Norepinephrine)
Cardiovascular health (Homocysteine -> Cysteine)
Inflammation
Why I take it:
Mood (BH4, Dopamine, BDNF, Norepinephrine, GABAA receptor, NMDA antagonism, GSK3bi, Na+/P+ channels, NO pathway inhibition, Antioxidant)
Cognitive function (Reaction time, Myelin
Cardiovascular (APOB, LDL?)
Sleep quality
Kidney Health (Urate, Phosphorous)
Antifungal, Mitochondria,
Skin (Collagen)
Bone
Immunity
Inflammation (hsCRP)
Thyroid (Thyroid hormones animals)
Why I take it:
Mood (Serotonin, CREB, cAMP, BDNF, Acetylcholine, Norepinephrine, Dopamine production/transport, MAOAi, 5HT1A, 5HT2C, IP3, Antioxidant)
Cognition (Reaction time, Processing speed, Memory, Attention, Working Memory)
Hair
Longevity
Kidney health
Thyroid (T4+T3 – mice)
Why I take it:
Mood (Dopamine production/transport, DRD1, BDNF, GABA, Norepinephrine, Serotonin, AMPA activation, NMDA receptor activation, Antioxidant)
Cognitive function (Reaction time, Attention)
Longevity
Flu, HRV,
Sleep quality (REM)
Why I take it:
Mood (Serotonin, GABAA Receptor activation, PDE4i, VMAT2 increase, BDNF, cAMP, CREB, Acetylcholine, Cannabinoid receptor 1, light inhibition of opioid receptors)
Cognitive function (Working memory, Long term memory, Wakefulness, Attention)
Kidneys
Inflammation
Why I take it:
Mood (Serotonin, BDNF, CREB, GABAA Receptor activation, Acetylcholine, NMDA antagonism, Beta2 adrenergic activation, light inhibition of opioid receptors)
Cardiovascular (LDL, Blood pressure)
Cognitive function (Reaction time)
Vision/Eye health
Libido
Immunity (increases WBCs)
Physical performance