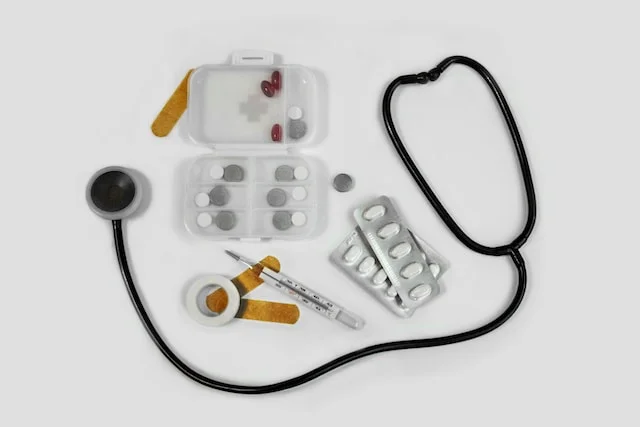 Why is overall health getting worse when science keeps advancing?
Doctors, scientists, and biohackers have been looking for the secrets of longevity for decades, and in that process we've uncovered healthier ways of living, cured diseases, and created medicine and supplements that help with things we never thought possible.
With all that being said, you'd think we'd have mastered peak human health, but instead we're noticing an increase in mental health issues, heart disease, cancer, and more.
So, why is that the case?
Although we've come a long way to increasing lifespan and the science keeps evolving, the way our society has been built doesn't really capitalize on our newfound knowledge.
Instead, there are fast food chains on every corner, cities aren't built for walking, and stress is constantly on the rise within the 9 to 5 workforce.
All of these issues lead to something that I think is a root cause of all the issues we're experiencing as a society – inflammation.
Fortunately, you don't have to follow the current "societal norms."
You can utilize the advances in science and technology to optimize your health. The question is, how do you prevent inflammation in YOUR body and live an optimal life? Because even though we might share the same cause of inflammation, our bodies don't respond the same way.
The answer is in your genes.
Fat Metabolism, Inflammation, and the PPARD Gene
The PPARD gene is involved in several processes in the body, some of which include fat metabolism, regulating insulin activity, and controlling inflammation.
As humans age, the body naturally shifts from using fats as the preferred energy source to using carbohydrates. The PPARD gene counteracts this shift by promoting the use of fat as energy.
If you carry the negative variant, it could potentially disrupt the processes it's involved in, including the body's preference for using fats as an energy source.
However, there are a few lifestyle changes that you can implement that can improve the gene's genetic expression, reducing inflammation and improving fat metabolism.
Autophagy, Smoking, and The FOXO3 Gene
FOXO3 is involved in the regulation of the immune system. It has been shown to inhibit the production of pro-inflammatory cytokines, which are substances secreted by immune cells that can cause inflammation.
One genetic variant of the FOXO3 has as much of an effect on longevity as smoking a pack of cigarettes per day for 25 years.
Luckily, if you do have this variant, there's one specific supplement and herb that can help counteract the negative effects of the gene.
Psychological Stress, Oxidative Stress, and the SOD2 Gene
SOD2 is a special type of enzyme that helps protect our bodies from damage by harmful molecules called superoxides.
This happens by changing them into less harmful substances – hydrogen peroxide and oxygen.
However, the negative variant of the SOD2 gene reduces the production of this enzyme, leaving us more susceptible to superoxide damage.
There's one herb (hint: it's the same one that helps with the FOXO3 gene 😉) that can help improve your SOD2 gene expression if you carry the negative variant.
Decrease Inflammation And Optimize Your Health
Science has had some breakthrough discoveries in health, and it's time you start capitalizing on it.
Alongside the breakthroughs in science, we've seen exponential growth in technology, which allows you to take control of your health without the need to have a PhD + decades of experience studying health.
With SelfDecode, we've given you the power to do just that.
If you sign up for SelfDecode today, you'll receive the Immunity and Inflammation Summary Report, which looks at thousands of genes related to inflammation and gives you one easy to read report with life-changing insights and recommendations.
You'll also get:
17+ Summary Reports – Covering health topics like metabolic health, heart health, brain health, and so much more.
300+ Health & Trait Reports
Unlimited access to Lab analyzer tool – upload your labs and track your results
Access to Personalized Genetics Blog – over 600 blogs that change based on your DNA
Personalized supplement formula – instantly created based on your unique genes
SNP & Gene Explorer
Lifestyle Analyzer
NEW! Ancestry – discover where you're from and track your maternal lineage (Only available on Health & Ancestry Plan)